Marywood Participates in CRS Sudan Campus Ambassador Program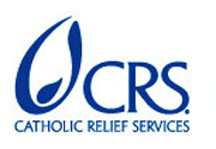 Victoria Clarizio
Staff Writer
Sudan is a country that has been popping up on the news for many years now but not much has been said about it recently. The Darfur conflict was solved though, wasn't it?, you're probably asking yourself. The massive killing has ended but that doesn't mean the conflict is over. Civil war continues to rage on throughout the country.
What most people don't realize is that Northern and Southern Sudan had been butting heads long before the genocide in Darfur happened. That was just the culmination of years of violent warfare.
Since the Comprehensive Peace Agreement of 2005, which seemed to end the Darfur crisis in Sudan, we haven't heard much about this war ridden country. Yet most people do not realize that this country is far from healed. The Southern half of Sudan wishes to break away completely and become an independent nation. This is a sound solution to the conflict as long as the break is made peacefully.
On January 9th, 2011 the people of Southern Sudan will vote on a referendum which will decide whether they become independent. Many are fearful that this will rekindle the conflict of Darfur, which took two million lives.
Catholic Relief Services is one organization which is engaged in peacebuilding efforts to ensure that voting on the referendum goes smoothly and fairly. To learn more about these efforts, visit peaceinsudan.org. They are starting a unique program to help achieve this peace by reaching out to college students. They are calling this program the Sudan Campus Ambassador Program. The main job of these ambassadors will be to start campaigns on their college campuses to promote awareness of the conflict and raise money to help peacebuilding efforts. This would involved holding events on campus, fundraisers and perhaps even writing letters to politicians. Marywood, being committed to social justice, is participating in this program.
The exact responsibilities of an ambassador are outlined below.
What Sudan Campus Ambassadors will do:
• Communicate CRS Sudan Campus Campaign to University faculty, staff and students
• Form a Sudan Campus Working group of 8-15 people to coordinate an effective Sudan Campus Campaign
• Organize 2-3 University-wide events
• Personally respond to and disseminate all CRS Advocacy Action Alerts
• Participate in monthly briefings
• Send progress reports to University Program Advisor
• Stay in contact with other Sudan Campus Ambassadors and share ideas and updates
• Use Social Networking tools to spread awareness and encourage action about Sudan
• Send press releases to local/campus papers before events
• Photograph/video Sudan events and send to University Program Advisor
• Find ways to incorporate Sudan into campus prayer life
The end of the advertisement for this campaign says: "The people of Sudan want peace. The time for peace is now. To bring peace to Sudan, what would you give?" As Americans with a wealth of freedom, it's important that we share our peace of mind with the rest of the world.
If you've asked yourself what you can do for a country so far from your own, the Campus Ambassador Program might be the answer you've been looking for. As a campus, we've had a motto of: "Think Globally, Act Locally" and that is exactly what this program is doing.
Anyone interested in becoming an ambassador should contact Sr. John Michele Southwick at [email protected] or stop by Campus Ministry for more information.