Giving Tree helps those in need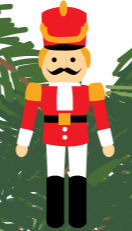 For many people, Christmas is a time of joy and celebration. However, for some people the holidays can be a struggle.
Marywood is helping to spread the holiday cheer by participating in the Christmas Giving Tree.
Christmas Giving Trees are currently set-up in McGowan, Regina, and the Nazareth Student Center and tags will be available until the deadline of December 6.
The trees all have ornaments on them representing children of all ages, the elderly, and the homeless.
Once an ornament is removed from the tree, members of the Marywood Community can then purchase a gift for their specific age group and gender spending no more than $15. Then they attach the ornament to the gift and bring it unwrapped to Campus Ministry.
"The Christmas Giving Trees are a fun way for the Marywood community to make donations to the less fortunate during the Advent season," said Margaret DeSantis, junior architecture major.
This year you can also donate gift-wrap, tape, or ribbon along with your gift.
All toys donated will be given to the Friends of the Poor and the United Neighborhood Centers. Any items purchased for senior citizens will be taken to the Holy Family Residence Nursing Home. Gifts purchased for the homeless will be delivered to the St. Anthony's Haven and Community Intervention Center, located in Scranton.
"I think it's important to support the Christmas Giving Tree because there are many people who are in need and many children who otherwise would not receive a toy under their Christmas tree," said Mary Roche, Campus Ministry secretary.
"The Giving Trees are a great way to get into the Christmas spirit by shopping for someone in need. I believe that putting a smile on a child's face on Christmas morning is what the giving trees are all about," said DeSantis.