Student Veteran Alliance to host Tails for Troops this weekend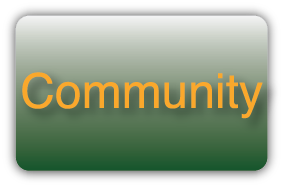 Marywood University students are partnering up with Abington Area Community Park to raise money for the non-profit organization Paws and Stripes.
The purpose of Operation: Tails for Troops, is to raise $5,000 for two wounded Military Veterans who suffer with Post Traumatic Stress Disorder or Traumatic Brain Injury and rescue two dogs from a shelter.
The event will be held Sunday, April 13 at the Abington Dog Park in Clarks Summit from 1-4 p.m.
This event will feature local sheltered pups for adoption, homemade dog treats that will be for sale, K-9 talent and dog pageant, baskets and 50/50 raffles as well as local vendors. The dog pageant will feature three celebrity judges that include Brittany Sweeney from WBRE's Eye Witness News, Bill Wadell from WNEP, and Stephanie Longo from The Scranton Times-Tribune.
The event is coordinated by Marywood's Student Veteran Alliance, a group of students who have previously served in the Army, Navy, and Military.
Chris Smith, junior and President of the Student Veteran Alliance, served eight years as an Army Veteran.
"The event gets me in contact with veterans, community, and those who want to help veterans and I'm very passionate about helping fellow veterans and soldiers," Smith said.
This is the second straight year for Operation: Tails for Troops. It is expected to be bigger and better than last year.
Julia A. Casper, Mass Communication Specialist First Class, Photo and Public Relations for Navy, served eight years in the Navy and will be deploying five days after Operation: Tails for Troops to Africa.
"This event means everything knowing that we can help someone," said Casper.
Junior, Alison Mayes, who served four and a half years in the Army and is liaison to Student Veteran Alliance said she feels the event gives her purpose.
"I feel I'm making a difference in helping veterans, which is ultimately what I want to do," said Mayes.
Casper said if she were able to summarize Operation: Tails for Troops in one word, it would be heart-warming.
"These veterans are people who need help and it could be me someday," said Casper.