Group Spotlight: PRSSA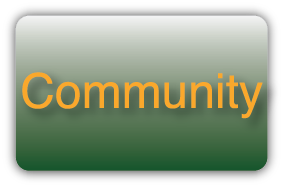 Ever wonder how to network or how to market effectively? If so, the Public Relations Student Society of America (PRSSA) chapter at Marywood is here to help.
In 1968, the Public Relations Society of America founded the Public Relations Student Society of America (PRSSA) and the group has been going strong ever since. Marywood started its own PRSSA chapter and the organization continues to progress. With nearly 300 chapters across the United States, PRSSA wants to allow students the opportunity to become skilled in public relations.
Each PRSSA chapter is required to have both a faculty adviser and a professional adviser to help guide the student members. For Marywood's PRSSA chapter, Professor Catherine Bolton is the faculty adviser and Professor Paul Sevensky is the professional adviser for the group.
The group's principles are rooted in ethics, professionalism, and integrity. PRSSA aims to help others blossom into professionals both at the college level and beyond.
PRSSA's vision is summarized by the acronym G.E.A.R.S. which stands for growth, education, advancement, relationships, and students. G.E.A.R.S. is used to remind members as well as those interested in PRSSA that the group strives to provide students with the skills needed to be highly qualified professionals in today's competitive world.
"PRSSA is important to the Marywood community because it provides an outlet for professional growth," said PRSSA president Jessica Waclawski, senior advertising/public relations major. "It helps people take what they learn in the classroom and further that knowledge in ways that transcend a classroom setting."
"I would like for PRSSA to become a helpful tool for other students on campus who may be seeking help with any networking and public relations needs," said vice president Irene Torresani, a sophomore advertising and public relations major. "Our mission is to become a strong presence among the Marywood and Scranton community as a provider of a beneficial, reliable, and useful service."
In addition to promoting local events and groups, PRSSA also attends conferences to learn more about the public relations field and to gain invaluable information about potential job opportunities.
"We try to go to at least one conference per semester," said Torresani. "Each conference has a different theme so the members pick conferences that feature information we'd like to learn more about."
This semester, the PRSSA attended PRSSA's 2015 Regional Conference in Poughkeepsie, N.Y., from Feb. 27 to 28. The conference focused on public relations roles and opportunities in various job fields.
"The general goal of attending these conferences is to help all members understand how the professional world works," said Torresani. "It's a great opportunity for all students, even if they are not involved in PRSSA. We go to make connections with potential employers and network ourselves."
PRSSA at Marywood is hoping to work with the non-profit organization Susan G. Komen Breast Cancer Foundation, NEPA Affiliate, to promote their event, Gala for the Cure. This is the 25th Gala for the Cure and it will be held on October 9, 2015 at the Susan G. Komen Northeastern Pennsylvania location. The Susan G. Komen Breast Cancer Foundation's goal is to raise awareness about mammography so that people will recognize the importance of getting screened regularly. However, nothing has been finalized.
"Though all advertising and public relations majors are enlisted in the club once they enter the program, students of all majors are encouraged to join," said Torresani.
Those interested in joining or learning more about PRSSA should go PRSSA's Facebook page at Marywood University Chapter PRSSA or PRSSA's Twitter, @MarywoodU_PRSSA. Weekly meeting times and dates are posted on those pages.
Contact the writer:[email protected]du