Zumba and Yoga highlight campus fitness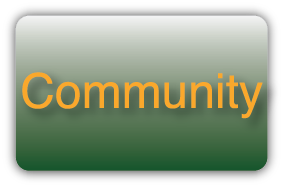 A blend of old and new.
That's what Marywood's recreational fitness classes offer. Two of the Center for Athletics and Wellness' most popular classes, Yoga and Zumba, provide ageless technique and a new age phenomenon to encourage students to stay active and healthy.
Molly Westbrook, one of the yoga instructors at Marywood, enjoys teaching because of the opportunity it gives students to stay active as a community.
"[Our fitness classes] provide exercise that is beyond "typical" gym workouts," said Westbrook. "These type of activities incorporate fun into workouts and allow students to try something new. They can also help students be more motivated to stay active because often times they go in groups together and it provides a social gathering aspect as well."
She also encouraged students who are unsure about the experience to not hold back in trying it.
"I always suggest to students that no matter what level they're at, or think they're at, that they should give yoga a try. In yoga, and with most fitness classes, you can adapt the workout to your own level and there is minimal pressure because everyone is focused on doing the workout, having fun, and winding down from their day," said Westbrook.
Brittany Brockner, another yoga instructor, described what inspired her to become a yoga instructor and what continues to motivate her.
"[Yoga] not only helped physically, but it taught me to have a deeper connection with others and myself. I learned to control breathing and control stress. Yoga is something I went to for physical means but has turned into a daily practice that keeps me mentally centered and is a union of body, mind, and spirit," said Brockner.
Michele Wroblewski, a Zumba instructor, is able to find a similar passion within Zumba.
"I help people help themselves. Even on the worst of days, and I have had plenty, I can walk into that studio and leave everything behind. I empower people to conquer negativity," Michele said. "Positivity is contagious. Zumba empowers me to better myself as a person, and as a role model both physically and mentally. It allows me to be my crazy, bubbly self. It allows me to express myself."
Marywood's spring 2015 class schedule has included beginner, general, and intermediate yoga, as well as general Zumba and aqua Zumba.
In addition, the Athletics and Wellness Center has offered and continues to offer classes on combination fitness, PiYo, and Pilates. The schedule of fitness classes can be found under fitness center hours on the Marywood Athletics webpage.
Contact the writer:
[email protected]