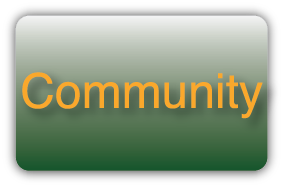 "Of course I'm a feminist."
That's one of the first things you'll notice when you sit down in Dr. Laurie McMillan's office–a sticker on her corkboard proclaiming her truth. The sticker screams, "Duh."
It's no surprise, then, especially to those who know her, that she's been asked to serve as the keynote speaker at Scranton's Take Back The Night event, a rally against relationship violence and sexual assault."
A lot of students and friends are survivors of sexual violence," said Laurie McMillan, Ph.D., chairperson and associate professor of English. McMillan paused, staring blankly as if she was recalling each and every story that has been shared with her. Tears filled her eyes. "And hearing their stories has made me really want to do something to prevent so many stories from happening," said McMillan. "Every time I've heard a story it moves me in a different way, and it does feel overwhelming the way that people can hurt other people."
Take Back the Night, hosted by the Jane Kopas Women's Center and the Women's Resource Center, will be held Thursday, April 23, from 7 p.m. to 10 p.m. at Courthouse Square in Scranton. The event will feature guest speakers, some being survivors of sexual violence, musical acts, and will end with a candle light vigil.
McMillan said she plans to speak about how overwhelming it can be to address ongoing issues of sexual violence. McMillan said she believes each person has a role to play.
"Often time we have messages in pop culture that are very black and white and simplistic," said McMillan. "They say the same old things about the kinds of roles males are supposed to play and females are supposed to play, and I think Take Back the Night helps us to think a lot more about what messages we really want to be telling ourselves and help us think beyond the stereotypes."
McMillan also brings this lesson to the classroom. Classes McMillan teaches often challenge gender roles."When I teach literature and writing, often times gender issues are a part of what I teach," said McMillan. "So I help students think about the messages we are given and what we can do with those messages in terms of our own choices and our own lives."
Student Allison Ranieri, a senior English major, has taken a few of McMillan's classes.
"Until I took a class under Dr. McMillan, I had spent my entire life negatively influenced by the social fable that there were certain unspoken standards of the sexes," said Ranieri. "…Dr. McMillan made me open to a world I had been living in with closed-eyes."
In terms of lending a helping hand, McMillan listens and makes sure people's stories are heard. She also is a strong advocate of taking action.
"There are all kinds of things that can hold us back but the first step is to take action," said McMillan. "To speak up, to go to things. If your choice is between not acting and acting, act. Don't go to something or go to something, go to it."
Contact the writer: [email protected]