CMA Awards 2012: A night of music and surprises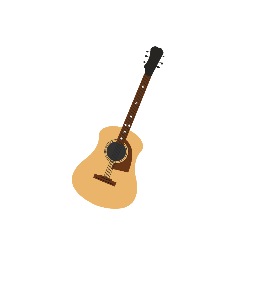 Do you remember what you were doing Thursday, November 1, at 8 p.m. ?  If this question was asked to country music artist, Blake Shelton, I guarantee he would tell you he was anxiously awaiting the 46th annual Country Music Association Awards (CMA's) to get underway. Shelton was one of several country artists to be nominated for a CMA award. Carrie Underwood and Brad Paisley opened up the show by serving as the hosts for the honorable evening.
There were twelve main categories of awards for the night which included musician of the year, music video of the year, musical event, song, album, single, vocal duo, vocal group, new artist, male vocalist, female vocalist, and the most anticipated award saved to be presented last, entertainer of the year.  Each category consisted of five nominees and the winner of each category was based on the artist who had the highest amount of votes from the fans.  The results for these awards are based solely on online fan voting throughout the many weeks before the award show is even close to taking place.     
In between distributing awards, several artists performed their hit songs for the audience. A special tribute to country music star, Willie Nelson, was also included in the broadcast. The country group Lady Antebellum started off the tribute by performing, "You Were Always on My Mind," one of Nelson's own hits. They were followed by artists Tim McGraw, Faith Hill, Blake Shelton, and Keith Urban who also took part in the tribute. Willie Nelson performed on stage and received the first ever CMA Lifetime Achievement Award.
One of the more emotional moments of the night came when Miranda Lambert and Blake Shelton won for the song, "Over You". During his acceptance speech, Shelton explained the song was written for his brother who passed away. Blake's wife, Miranda Lambert, tried to hold back her tears while her husband spoke on stage. The pair also took home matching awards for male and female vocalist of the year.
Senior speech pathology major and country music fan, Lauren Reiss was really happy when the pair took home matching awards. Reiss feels that, "They are an adorable couple and have both worked really hard to deserve those awards." Marywood's own Country Fried Radio co-host, Amber Mohrmann also loved the fact that the couple took home male and female vocalist. Mohrmann mentioned, "They're always so happy for each other and it's great to see!"
The last award to be given on such a huge night in country music was entertainer of the year. The five nominees included Jason Aldean, Kenny Chesney, Brad Paisley, Blake Shelton, and Taylor Swift. The artist to walk away with the award surprised quite a few people, including the winner.  Swift did not win the award for a third year in a row, but rather Blake Shelton walked away with the award that night.  He was beyond shocked when his name was called.  When he walked on stage to receive his award, he mentioned not only how shocked he was, but how he thought for sure that Jason Aldean or Luke Bryan would have received it.
The biggest surprise of the night was the fact that former Entertainer of the Year, Taylor Swift, went home empty handed. Natalie Finn, writer for E! News, reported, "The country-pop star failed to capitalize on any of her three nominations, not even for Best Musical Event, for her song from The Hunger Games."
The 46th Annual CMA Awards was a memorable night for many country stars. For a complete list of nominees and winners, go to www.cmaworld.com.