Miss Julie performances successful despite weather interruptions
Katie Owens, Arts & Entertainment Editor
February 25, 2013
After being rescheduled to a matinee on Friday, Feb. 8, because of inclement weather, the Marywood music, theater, and dance department's production of Miss Julie went on as planned Saturday and Sunday. The department once again proved the talent present on campus with a stunning performance.
The play tells the story of Miss Julie, a 19th century countess, her coachman, and her cook. The characters were portrayed by Gina Solebello, Shane Hirschler, and Erin McMahon, respectively.  Every scene takes place on the same set, the kitchen. The plot surrounds the struggles between the served and the servers, and the search for advantage in life.
The version performed was Penny Penniston's adaptation of August Strindberg's original Swedish version. When talking about why she chose this translation from the many available, director Barb Blackledge said, "She (Penniston) at least understood the basic problems of the script."
These problems surround the decline of the characters on stage. They start out as a regular household, but a single act of lust brings everything they knew falling down around them.
"I think that the actors really delivered excellently," said Kathryn Zurinski, a senior English major. "There was a lot of emotion involved in the story and they brought it to life for the audience."
Solebello in particular showed real talent in her portrayal of Julie's radical character changes.
About the Contributor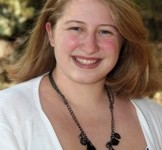 Katie Owens, Arts & Entertainment Editor
NAME: Katie Owens
YEAR: 2013
MAJOR: English; Journalism and Advertising (minors)

ABOUT: This is my second year as the Arts & Entertainment Editor...