Marywood host to Scholastic Art Award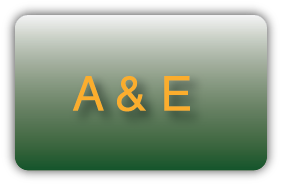 Marywood University is once again hosting The Scholastic Art Awards for Northeastern Pennsylvania. The art exhibit, which runs from Feb. 9-23, consists of student work from 13 northeastern Pennsylvania counties.
The work was chosen by The Alliance for Young Artists and Writers—a nationally recognized alliance, founded in 1923 and known for identifying teenagers who demonstrate exceptional artistic and literary talent. Teens (grades 7 through 12) have the opportunity to enter work in 28 categories of art and writing. If chosen, some have the chance to earn scholarships, exhibits, or publication.
According to the scholastic website, "the Awards have grown to become the longest-running, most prestigious recognition program for creative teens in the U.S., and the nation's largest source of scholarships for creative young artists and writers."  The Alliance's Regional Affiliate programs also organize 70 art exhibitions throughout the country in various museums and galleries.
Sandra Povse, director of the Suraci Gallery, estimates that this event has been held at Marywood for more than 30 years. She added that in the past, some of the student competitors have come to Marywood for college to study art.
The Scholastic Art Awards for Northeastern Pennsylvania was sponsored by Times–Shamrock Communications. Awards were given at the opening of the exhibit, followed by a reception for students, families, and friends. Award winners will go on to compete at The National Scholastic Art and Writing Awards in New York.
Lori Ann Brunetti, an adjunct instructor of photography, said "[she] finds the exhibit to be extremely impressive and inspiring."
According to The Times-Tribune, this year's Scholastic Art Awards received 850 entries.
Of those 850 entries, 230 received recognition based on the competition's point system. Students were awarded as either honorable mentions or received a Silver or Gold Key on the name plate labeling their work.
The contestants that were awarded Gold Keys were named "Best of Show" and will go on to be American Vision Award Nominees in an upcoming competition held in New York City.
The artwork will remain on display in the Mahady Gallery, located in the Insalaco Center for Studio Arts until Feb. 23.
Five Gold Key Winners:
Amanda Corrieri
Delaware Valley High School
Elena Eshleman
Delaware Valley High School
Paige Fratamico
Western Wayne High School
Kyli Gibbon
Mid Valley School District
Julie Kester
Abington Heights High School