Fall back in time with latest fashion trends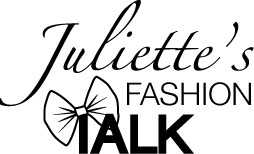 There is a nip in the air as the month of September comes to a close. This can only mean one thing to a fashion lover—time to update the wardrobe.
According to Elle magazine, this season is no different than any other, with a fresh batch of trends to tailor to your liking.
Sixties-inspired clothing is at the top of the fall trends, so don't be afraid to channel your inner Twiggy. A classic mini-skirt and knee-high boots are a good pick because this season is all about "the throwback."
Varsity wear and intergalactic patterns are also hot on the scene. Stay above the trend and get your hands on a cute varsity jacket and galaxy leggings before everyone else does.
Take advantage of the opportunity to wear bright colors, chunky shoes, and yes—gold chains; this year is full of playful fashion elements.
As the weather gets cooler, jump into extreme turtlenecks, knits, and over-sized apparel.
Dresses worn with pants underneath them are also becoming more and more popular. Several celebrities have already hopped on board. A structured dress and cropped pants are ideal for this look.
Despite all these fashion must-haves, always remember to incorporate your own personal style into new trends for fall. After all, Coco Chanel once said, "Fashion changes, but style endures."
For more on fashion finds and my personal style, check out my blog: Strawberriesandcreme.weebly.com.