Cultural Center's "The Happy Elf" rehearsals underway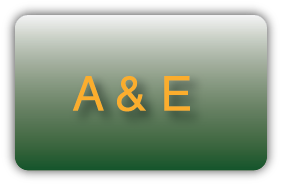 The Scranton Cultural Center (SCC) is scheduled to premiere the first production of Harry Connick Jr.'s "The Happy Elf" on Dec. 19.
"The Happy Elf" was originally a song written by Connick that he adapted into a children's book and eventually a holiday television special. The story's theater debut has been in the works for roughly three years. The Cultural Center's executive director, Michael Melcher, has been a part of the creative process throughout the majority of this time.
The production brings much excitement to the SCC and surrounding area, as it is the first show to be fully produced by The Cultural Center. The majority of performances brought into the Scranton Cultural Center are through the Broadway Theater League, which has little association with the building besides renting it as a venue.
"There seems to be confusion out there on what is a SCC production," said Sheri Melcher, "The Happy Elf's" musical director. "We have our own events, but we haven't done our own productions. So [this is] huge."
The entire ensemble for the show was cast locally, and local staff members are working to make the production a success.
Cristina Sohns Williams is the choreography director for "The Happy Elf." Williams  has been teaching dance for 28 years as the artistic director for the Cristina Sohns Williams Studio of Dance in Hamlin. She also helps teach at Linn McDonald's School of Dance and the Scranton Civic Ballet Company.
Both Williams and Melcher meet with the cast on two separate nights throughout the week.
"Right now, we are just [doing] music and choreography. By the end of the month, Bill Mutimer, creative director, will start blocking and [the] principals will come in," said Melcher.
The rehearsals began on Oct. 1. Williams said she has been working with 16 dancers throughout the past two weeks.
"So far, we have almost three and a half numbers done," said Williams.
Williams is particularly excited for when the principal cast members join the rehearsals. Williams met the principals during auditions and is looking forward to working with them.
As the weeks progress, practices are expected to get more and more involved.
For more information or to purchase tickets, visit http://www.scrantontheater.com/.