BrigEats: Smiler's Grill & Bar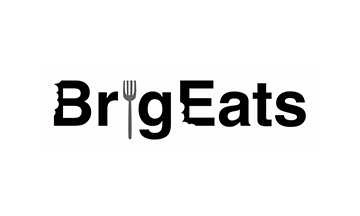 Marywood students might flock to Dickson City for Panera or Chipotle, but there are hidden gems in Dickson that offer a local, at-home feel to their atmosphere and food.
Located at 600 Main Street in Dickson City, Smiler's offers a unique dining experience that can fit your style and wallet.
When you first walk in, the front of the house looks like a traditional bar, equipped with big screen TVs, which on Sundays have all the football games on, and high stools to satisfy the sports bar lover. The lighting is a dim, but if you are looking for more of a sit down dining experience, the back of the house has brighter lighting and tables and chairs to fit parties from two to six people.
I find that Smiler's is most enjoyable with a group. I decided to make an event out of the evening and enjoy some delicious food and drinks with friends.
The food, however, is the main event. Keeping with the layout of the restaurant, the menu also has bar food options as well as whole dinners complete with side salads. So, whatever you are in the mood for, your appetite can be satisfied.
I will tell you this: When going to Smiler's, always start with the fondue.Always.
My friends and I ordered buffalo chicken fondue, and it truly exceeded my expectations. The crock was filled with a gooey mixture of cheese, hot sauce, and cubed chicken, which provided bold flavors that didn't overpower one another, but worked well to create the perfect ratio of flavors. On top, they drizzled bleu cheese dressing – the perfect cool compliment to the warm cheese mixture. Of course, no fondue is complete without the perfect vessel to transport it, and the lightly toasted bread that joins this fondue on the plate was an excellent partner.
Now, when choosing an entree, there are many options. If you feel like sticking with the bar food aspect, there is an extensive sandwich and burger menu. I was feeling a bit on the lighter side and went with a grilled haddock sandwich on a hard roll. My server asked what kind of seasoning I would like on the fish and I decided to go with garlic pepper seasoning, although there is also a lemon pepper option as well.
The haddock was seasoned and grilled to perfection. The fish was nice and flakey and while the garlic and pepper flavors were prominent, they did not overpower the delicate taste of the fish. The sandwich had shredded lettuce and sliced tomato on it as well, and provided a freshness to the sandwich. I opted to ask for a bit of mayo on the side, just because that's my normal sandwich eating habit, but it did not need the mayo; it was in no way dry. The hard roll was a smart choice for bread, as it's bigger than a normal burger bun and can hold all the ingredients well.
If you want more of a traditional dinner, there are chicken, pasta, and seafood dishes that come with side salads.
If you are craving some bar food and are sick of the chain restaurants that line Route 6, I urge you to try Smiler's. Grab a group of friends and watch the games and bond over some truly delightful food.
Contact the writer: [email protected]