Press Play: "Cracker Island"
Since the beginning of the 2020s, Gorillaz have been forging some interesting paths in their now 20-plus-year-old career. The virtual band, the brainchild between musician Damon Albarn and artist Jamie Hewlett, spent 2020 releasing one song every month that invariably featured at least one guest star, titling the project "Song Machine." While the entire catalog was later released in one place on "Song Machine: Season One" in early 2021, fans have been yearning for a more traditional album from them ever since its conclusion. Finally, that time has come in the form of their latest project "Cracker Island", which was released on Feb. 23.
Fans first learned of the project when its title track and opening number, "Cracker Island," released last July and it more than delivered when it came to generating excitement for their next work. Featuring the groovy rhythms and vocals of Grammy-winning bassist Thundercat, the song is infectious, groovy, and even a little spooky as it details the founding of a cult. The cryptic music video also debuted new 3D looks for the virtual lineup of singer 2D, drummer Russel, bassist Murdoc, and guitarist Noodle. Overall, an excellent opener.
Next up came the release of "New Gold" in early September, which, fittingly, is the next track worth talking about. The song was a holdover from "Song Machine", but one wouldn't know it at first glance. Albarn hardly features on the track aside from background vocals, with the song instead being dominated by vocals from musician Tame Impala and raps from Pharcyde member Bootie Brown. Brown previously worked with Gorillaz on their song "Dirty Harry" from the album "Demon Days". This song is just as splendid as the lead single, with every single piece of its many parts fitting together like a hand in a glove. With a very catchy chorus and lyrics telling a cautionary tale about "fool's gold", it was worthy of being released in advance and is probably my favorite of the singles.
The tracklist of the album does have quite a few features, from Bad Bunny on "Tormenta" to Stevie Nicks of Fleetwood Mac on "Oil", but that doesn't mean that Gorillaz don't get several moments to shine by themselves. "Baby Queen," as heard by players of the latest installment of FIFA, is a slow little jam about an encounter Albarn had with the princess of Thailand when he was still part of the band Blur. The song is a reflection about how both fast and slow time seems to pass and is definitely solid.
Other tracks take a turn only Gorillaz could have done: "The Tired Influencer" features background murmurs from none other than Apple's Siri interface, while in the foreground Albarn sings warmly about trying to find real moments in an increasingly digital world. It's a bit more uptempo than "Baby Queen" and the longest song on the album "Skinny Ape," but the subject matter is quite relatable and depressing now that it's easier than ever to get popular and be an influencer yourself.
That being said, the features end up dominating and overshadowing the album at times from how much more memorable they tend to be. "Silent Running" features backup vocalist Adeleye Omotayo doing some stunning vocal runs and those runs correlate very nicely with the turbulent and conflicting emotions Albarn-as-2D confesses to feeling in the song. The uptempo, yet contemplative mood of the song goes well with the music video, which is where the two cults that dominated the story from the album's promotion come to blows for reasons you'll have to watch to find out for yourself. Needless to say, it was chosen to be the final single from the album for a reason.
The last song worth discussing is our closer, "Possession Island," which features alternative rocker Beck on a surprisingly mid tempo and acoustic ballad about a topic that is difficult to discern, but seems to be about putting your faith in something even when you know it's not really there. Those expecting something exactly like their previous collaboration-"Valley of the Pagans" on "Song Machine"-will not find it here; however, that does not mean it's not good. In stark contrast to the electronic beats and groovy baselines that have made up most of this album, this last track sort of gently brings you back to reality, with the unfiltered sounds of an acoustic guitar and two very good vocalists. It reinforces the theme of putting your fate in things that aren't real and it's almost as if the song itself is telling you not to make the same mistake. This song and "Cracker Island", the opener, are two sides of one coin, and for that it makes a great closer.
But as for the entire album itself? I have complicated feelings about it. While the features are all very good, the solo works all feel like they're missing a puzzle piece. While the solos are also quite good, make no mistake, compared to how the features dominated the album's promotion and the album itself, they tend to feel "emptier" than the other songs.
Gorillaz have always been stronger with other artists supporting them, from De La Soul in "Feel Good Inc." to Jamie Principle and Snoop Dogg assisting with "Hollywood". However, they've also been more than able to shine without anyone supporting them, like "Busted and Blue" and "On Melancholy Hill". Whether it be shaking off the rust of "Song Machine" or simply Albarn getting older, these solo pieces are not as strong as I was expecting. Though on that front "Cracker Island" is a little disappointing, I still highly recommend it. Hopefully, going forward they can reclaim that spark that made them shine, with or without features on their songs.
Contact the Writer: [email protected]
About the Contributors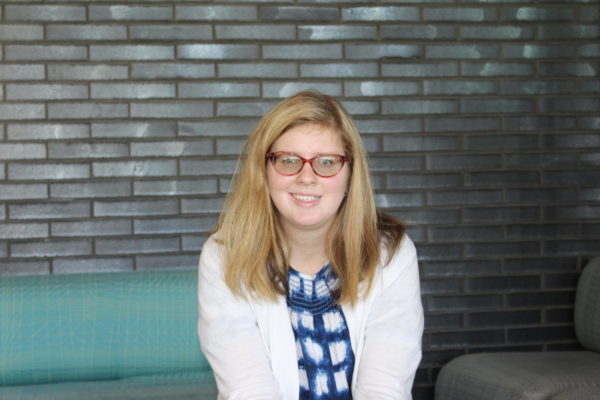 Brianna Kohut, Staff Writer
Brianna is a junior studying Film and TV Production in the Multimedia Communication Department. She is also a member of the RPG club and a DJ for 91.7...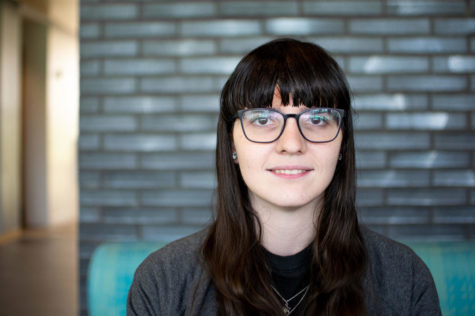 Jennifer Flynn, Digital Content Lead Designer
Jennifer Flynn is a Senior Graphic Design major and is the lead graphic designer for The Wood Word. Jennifer is also the historian for the Society for...