News Trivia Night Fundraiser
The Wood Word is hosting a News Trivia Night fundraiser!
https://www.facebook.com/events/104495526619023/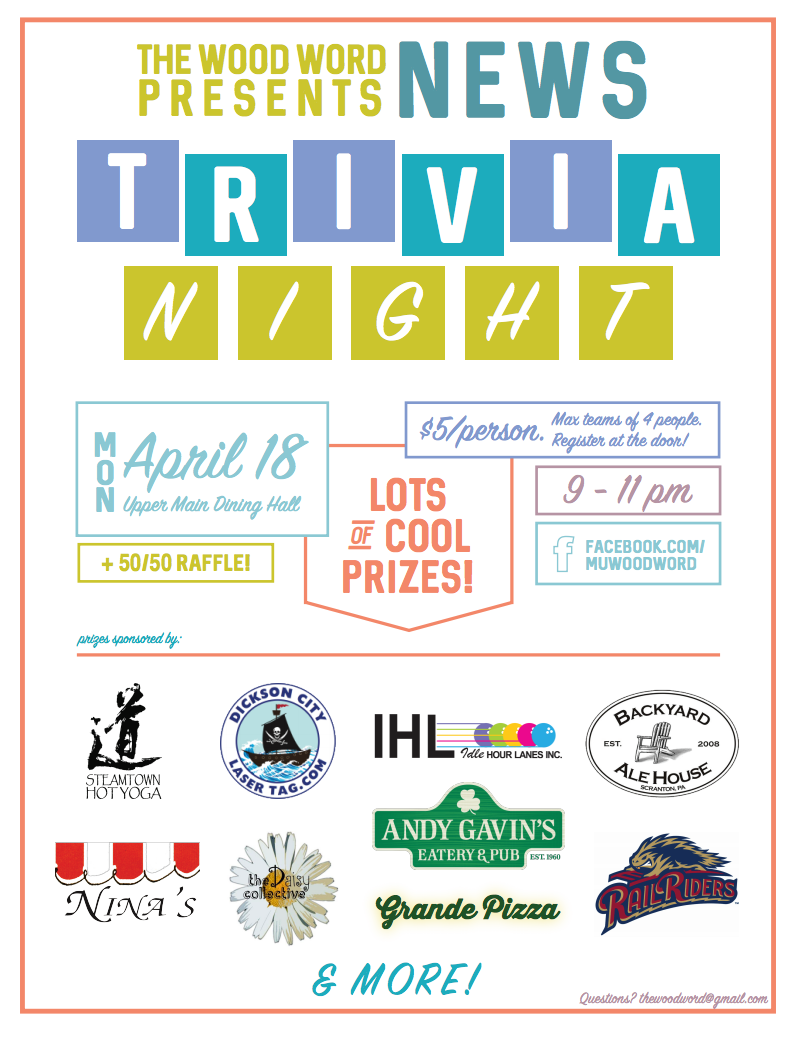 Grab your friends and come join us for a night of fun and current trivia and to win some great prizes! This event is open to currents students, friends, faculty, staff, and alumni!
Registration is at the door with a maximun of 4 people per team and $5 per person.
Top prizes to play for are 4 Railriders tickets and 4 game passes for Dickson City Laser Tag.
Prizes are from all local business including Daisy Collective, Steamtown Hot Yoga, Grande Pizza, Idle Hours Lanes, Backyard Ale House, Andy Gavins, Nina's and more! Also chances to enter in a 50/50 raffle.
The Wood Word is a student run newspaper and these fundraisers help us get to conferences and help us bring you all the latest campus news! So come out and support us!