Lead On 101: Dr. Martin Donahue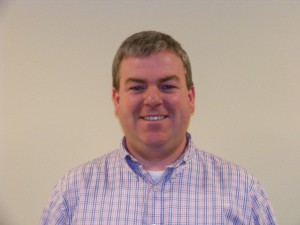 Lead On 101 is a series of questions posed to administrators and faculty by the Office of Retention and Advising. This forum offers insight and practical advice about Marywood and managing your college career. This month features Martin A. Donahue, Ph.D., A.T.C., chairperson of the Kinesiology program.
What would you like students to know –
about you?
I have been an athletic trainer and P.E. teacher in different settings and regions such as colleges in Vermont and Indiana, and High School in Indiana and El Paso, Texas.
about your department or colleagues?
Our faculty has both teaching and research interests in their fields but also have a number of years of practical experience in those fields.
about Marywood?
Marywood is much more than a place to earn a degree. There are a lot of opportunities for students to be involved and feel like a part of the Marywood Community.
What was the best advice you ever received when you were in college?
Don't try to reinvent the wheel. There is always someone who has been through what you are trying to do. Use their advice, knowledge and experiences. Most people are more than willing to share.
If you knew then what you know now, what would you have done differently as
a college freshman?
I would have gotten more involved in co-curricular activities.
a grad student?
I would have sought out more leadership opportunities in professional organizations. The graduate faculty were I went to school were very involved and I wish I had utilized their mentorship more.
What steps should students take to make them successful in college?
Get organized, set priorities and stick to them. Know what your goals are and use them to guide your decisions.
What would you say to students who have not yet been able to choose a major?
It is better to take time to make the right decision rather than finish a degree you will never use or enter a career you do not like.  To help make your decision pick something you enjoy and have a passion for.
What advice would you give students who are having problems with academics?
Do not be afraid to ask for help from anyone, friends, classmates, professors, tutoring. As a faculty member I want students to succeed. Marywood has many resources for students to succeed. Take advantage of this.
Is there anything else you would like to say to students?
Get involved. You will graduate with other people who have the same degree, completed the same classes. What really sets people apart is what else they have done. What other experiences make them good at what they do?