Marywood to E-Cycle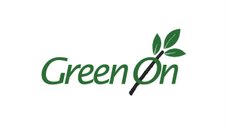 By Robert Suski and Ashley Proietto
Staff Writers
Picked up a new computer recently?  How about a new phone or stereo?  Here's a question, what are you going to do with the old ones?  You've probably thought about giving them away to friends, selling them back or even just tossing them in the garbage but here's an idea, instead of throwing them out, save them up for Saturday, April 25 for Marywood University's first E-cycling event held near the Mellow Center on Marywood Campus.
You might be wondering, "What is e-cycling?"  E-cycling is much like recycling but instead of paper, glass or plastic, e-cycling involves the recycling of electronics, such as computers, televisions, and even old cell phones.  The electronics get broken down and the parts get salvaged.
The event is on Saturday, April 25th.  It will last from 10 AM to 2 PM and the event will take place in the parking lot across the street from the Mellow Center.  Directions will be posted all over campus on the day of the event so you won't miss it.
The items that you can bring are mostly electronics that can be plugged in or has embedded batteries. The only things that can't be recycled are microwaves; smoke alarms, detectors, fire alarms, thermometers, dehumidifiers, large appliances such as refrigerators and washing machines, medical equipment and items that are not dry. Also for size concerns try not to bring anything that needs to be put into the back of a large truck.
And please do not try to lift any heavy objects out of your car; we will have the help of Apex Waste Management and volunteer firefighters to help with heavy lifting.
Why should I come?  The most important question.  For one thing you'll be helping out the planet as electronic equipment that could be recycled is one of the biggest wastes.  But if that isn't enough to convince you, there will be free food, T-shirts and the band Feety Pajamas playing at the event.  Hopefully that should convince you to get off your couches and gather up some old appliances that have been taking up space in your house or apartment and join us April 25th from 10 AM to 2 PM on our Marywood Campus.