Big Changes to Insalaco College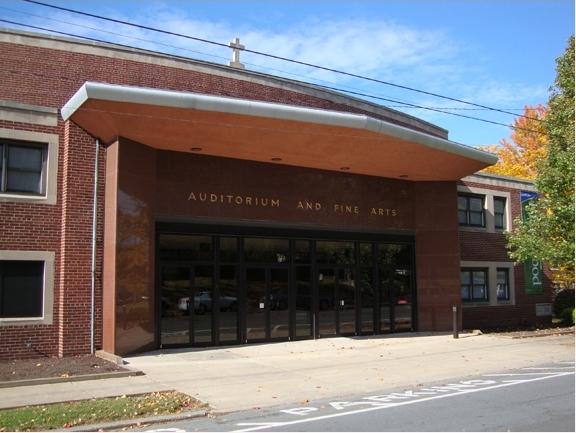 By Amanda Toth
Editor-in-Chief
The Insalaco College of Creative and Performing Arts has a drastically different look than it did last year. This is mostly because it has a brand-new name and has seen restructuring both in terms of departments and programs.
Previously known as the Insalaco College of Creative Arts and Management, the main changes came with the Business and Managerial Science Department, which is now a part of the College of Liberal Arts and Sciences, and the Communication Arts Department.
Seeing the biggest changes are the Communication Arts and Music Departments. Prior to this semester, the Communication Arts Department, which is the home of The Wood Word, housed the Advertising and Public Relations, Digital Media and Broadcast Production, and Theater programs.
For this year, the Theater program has a new home in the Music, Theater, and Dance Department.
"It will allow us to focus on pure, more mainstream communication," says Dr. Douglas Lawrence, Chairman of the Communication Arts Department. He adds that the administration will help the department consolidate, and get its faculty all in one space. Currently, faculty members are spread out between the Sette LaVerghetta and Learning Resource Centers. In addition, Lawrence hopes to have a Journalism program up and running soon.
The makeover comes after 50 years of the department's existence, and over a decade of teamwork from the faculty and staff members.
"It was sentimentally difficult to split with the Communication Arts Department," explains Dr. Paulette Merchel, Theater and Dance Program Director. "However, it was easy to merge with the music department. There has always been a familial work relationship between the two programs; we share the same philosophy of working as an ensemble, we share the same performance space, and our students are disciplined to work in their art forms in similar ways."
"The change also provides my colleagues in Communication Arts the opportunity to broaden their vision in ways that address rapidly changing modes of communication," says Merchel. "It's a win-win situation and I'm looking forward to enjoying its effects."