New Pacer point online system promises purchasing and printing efficiency
Marywood students will now be able to buy Pacer Points online, creating a new way to simplify a part of their college experience.
The new Pacer Point Online System went into effect last month. Anthony Spinillo, chief information officer, described the process. "A student or faculty member can log onto the MarywoodYou portal and [use] their credit card [to] add value to their [Marywood ID].
One advantage of the new system is that it is now easier for students to print documents. As of Oct. 13, Pacer Points were applied to printing and copying. Formerly, students had to put money on a separate copy card.
"Students won't have to carry around cash anymore; all that is needed is the email username and password. They can now print in the library, the Cad Lab and the McGowan Building," added Spinello.
Emerald Welteroth, a junior architecture major, said she's glad the systems are finally being integrated, but added that the implementation of the new process was confusing at first. "The system is more practical and convenient but it … wasn't very clear as to how the system was going to work." Marywood administrators send emails clarifying the process after implementation in addition to providing handouts at the library.
Also according to Spinillo, beginning next year, credit cards will be accepted at the bookstore and at all of the dining facilities on campus.
About the Contributor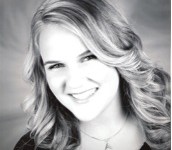 Ashley Shamro, Asst. Photography Editor
NAME: Ashley Shamro
YEAR: 2013
MAJOR: Digital Media and Broadcast Production

ABOUT: I plan on graduating in the spring of 2013. My current role with...