Course registration and billing processes go green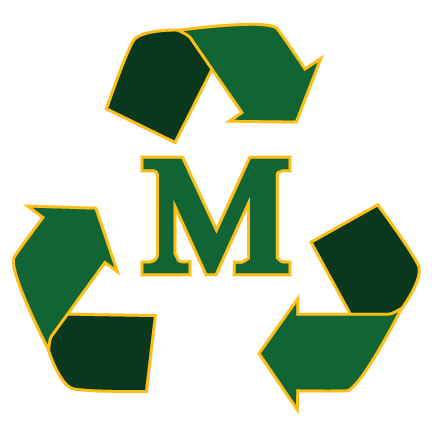 This year, students may have noticed something different while going through the registration process or when receiving their financial aid and semester bills. Students were emailed all necessary registration forms and their semester bills were viewable online.
The university is attempting to "go green" and to save costs according to Rosemary Burger, registrar. Students can expect their registration forms, semester bills, schedules and any other physical forms they may need to be online or emailed to them from now on.
According to Burger, there has been an effort to go green for quite a while. Course offerings were becoming obsolete on paper since everything was more up to date online. Graduate students have also been receiving their information via email for some time successfully.
The registrar's office had begun to "go green" during the 2009-2010 academic school year, when it became clear that access to information online made it possible to cut printing and distribution costs, according to Burger.
"This year was the time to email information to every student," said Burger. "What we're giving to students now is not personally identifiable. It seemed like an inconvenience to students to come to the registrar's office to pick up an envelope when everything can come to them on their computers," said Burger.
She also said that another factor in the choice to go green is the core value of respect for the environment, and that it just felt right.
Elaine Orechovsky, manager of the cashier's office, said there was an attempt to "go green" last year, but with the MarywoodYou portal, students were having a tough time getting online. The university will be saving money on things like postage, stamps, and envelopes.
"Sending out a few hundred bills  as opposed to a few thousand bills, it saves a lot of money," said Orechovsky.
New students will receive their first bill in the mail and then be notified that they can receive all information online after they receive their log-in, according to Orechovsky. Her office will send email announcements to students, but she added that several students end up at the cashier's office saying they didn't receive a message. She urged students to check their email regularly.
Emily Spory, freshman Illustration Major, said that she liked receiving her information by email.  She said it helped her to organize her classes. But, added that she also likes to receive hard copies since it is difficult for her to print from her laptop without properly hooking up to a printer.
Students can also expect more green changes in the future. The registrar is going to work on sending transcripts to schools and students electronically.
About the Contributor
Mackenzie Warren, Web Editor
Mackenzie is a junior, Digital Media major. This year she serves as the Web Editor for The Wood Word. When she is not at school or working, she is usually...