Resident Assistant applications reach all time high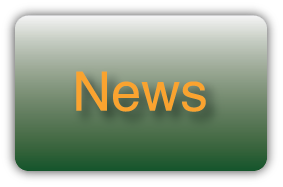 The number of students that applied to become a Resident Assistant for the 2014-2015 academic year reached an all-time high.
Elizabeth McGill, the resident director for Madonna Hall, said that there were 63 new applicants, in addition to about 23 returning applicants, for an all-time high total of 86 applications. Last year, the office received 50 new applications, which was even high compared to previous years, when the average number was somewhere between 30 and 40.
It is unclear exactly what is driving the amount of students to the position at this time, but cost of on-campus housing could have something to do with it. According to the Marywood Fact Book, between the 2012 and 2013 academic school years the cost of room and board rose $400 dollars. However between 2013 and 2014 the cost increased more than $600 dollars.
Students who are resident assistants receive their room and board for free.
However, McGill said she believes that the promotion for the RA programs this spring semester is what drove the high number of applications. She adds that this year, a committee of resident directors and assistants held information sessions to go over the application process, providing details about what the RA position entails.
Grace Morrissey, a junior philosophy major, said she has been an RA for the past two years and was recently re-hired for next year. Morrissey was not involved with the recruiting committee because of time restraints, but she too believes that a big part of getting students involved is reaching out.
"There are three girls in my hall that not only would they be exceptional RAs but I would love to have them on my staff. […] You start to see potential in a lot of people," said Morrissey.
Rebecca Policello is one of the newly hired RAs for next year. She got involved in Resident Life on campus, because a number of her friends are RAs and they encouraged her to apply. Policello is a sophomore biology student, and she found the position interesting because she likes being crafty, something her major doesn't leave much room for.
"I really want to make door tags," said Policello.
The newly minted members of the resident assistant staff that received their decision letters not long ago are some of the lucky ones. According to McGill, there were a limited number of spaces open for applicants.
"We couldn't accommodate nearly half of our applicants, but there are other leadership positions they can get involved in as well," she said.
Despite having to turn away potential RAs, McGill is impressed with the turnout of applicants this semester.
"I think that just says something about the kind of student that Maywood is bringing into our campus. [..] A student that wants to be in a leadership position, a student that wants to take on a position of importance, where they can