Board meets, updates community with memo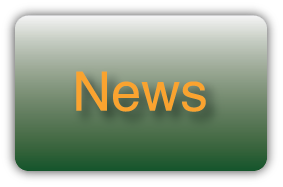 The Board of Trustees held a meeting on Saturday, Dec. 5, and released a memo to the Marywood Community to provide an update about finances, resource allocation and communication.
Dr. Ann Henry, chair of the Board of Trustees, said via email that the Marywood University Board of Trustees' bylaw requires at least three meetings of the Board each year.
According to Henry, it is not unusual for the Board to meet more frequently than the required three meetings.
Henry said there were no official actions voted on at the Dec. 5 meeting.
The memo, sent by Frances D. Ferrese, executive secretary to the President, on behalf of Henry, said, "I would like to take this opportunity to update you about three areas on which we are focused in the advancement [of] the University: financial strength, strategic alignment of resources in light of our Mission, and improved communication."
Henry stated in the memo the Board is continuing to promote revenue opportunities by fundraising, building relationships with benefactors and engaging in revenue-generating opportunities, such as selling South Campus.
"The board is encouraged by a university-wide attitude of renewed stewardship of our resources," said Henry via the memo.
Henry also stated in the memo the administration has already taken actions to reduce spending in various areas.
"We thank all of the Marywood community for recognizing and acting on the importance of the careful expenditures of resources, and we deeply appreciate the personal sacrifices that are made for the sake of the greater good," said Henry via the memo.
According to Henry, Marywood must look to the future and invest in programs in which interest is growing. Likewise, it must look closely at programs in which there is "decreased interest." The Board is encouraged that the Marywood community has embraced the awareness of aligning resources by committing to Larry Goldstein's Strategic Resource Allocation (SRA) process.
"The Board looks forward to the forthcoming SRA recommendations in the spring," said Henry via the memo.
Specifically on the topic of communication, Henry said in the memo the Board created the Standing Committee on Shared Governance which held its first meeting on Friday, Dec. 4. with the Shared Governance Committee of the Faculty.
"I have great confidence in our ability to improve communication, share new ideas and move Marywood forward," said Henry via the memo. "There is great strength in our collective wisdom and experience, and I assure you of the steadfast commitment of the Board to this process.
Contact the writers:
[email protected]
[email protected]