Hillary For America opens regional office in Scranton
As the Pennsylvania primary approaches later this month, candidates are stepping into the local campaign scene to swing voters their way.
The Bernie Sanders campaign opened its first Pennsylvania headquarters two weeks ago in Scranton. On April 2, the Hillary Clinton campaign followed suit.
Clinton supporters, volunteers, and politicians attended the campaign's local kickoff at the International Brotherhood of Electrical Workers building in downtown Scranton, from 1 to 3 p.m.
U.S. Senator Bob Casey made an appearance at the event, speaking to attendees. Congressman Matthew Cartwright, a supporter of Clinton's campaign since last summer, was also present.
Both Casey and Cartwright stressed the importance of a local office, specifically here in the Scranton area.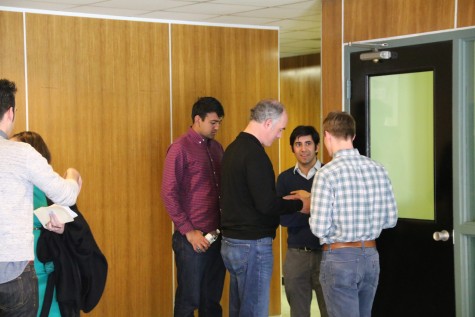 "It's critical, especially when you have not just a county like Lackawanna County, but a region like Northeast Pennsylvania, which will play a big role in the election," said Casey.
"It's important on a number of levels," said Cartwright. "It's important to open a local office for grassroots efforts, including phone banks . . . Another level is to show the people of Lackawanna County the campaign sees this area as a vital cog in the statewide machinery."
Alex Butcher-Nesbitt, an organizer for the Hillary For America campaign, said that he joined the campaign because Hillary's plans were appealing to him as a student with debt.
"Hillary's plans made it easier for parents to say yes [to higher education]," said Butcher-Nesbitt.
According to Butcher-Nesbitt, over 100 volunteers and supporters came out over the course of the day.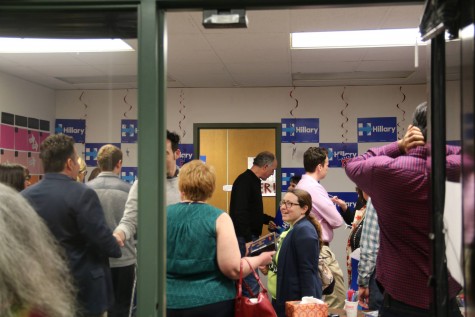 Patrick Joyce, a retired teacher and volunteer for the Clinton campaign, was excited to attend the event.
"When I knew [the Clinton campaign] was in town, I made sure I was as big a part of it as possible," said Joyce.
One supporter at the event was campaigning for the delegate seat in the 17th congressional district. As a working mother, Grace McGregor Kramer of Scranton gave her support for Hillary.
"She's such a role model for women in the workforce and working mothers," said Kramer. "She's really the right person to take our country in the direction I want it to be for my family."
No organizers at the event could say whether Hillary herself would make an appearance in Scranton, but mentioned her strong ties to the area as a factor in the decision to open the office here. According to Butcher-Nesbitt, the campaign is still working hard to gather additional support in the area.
"Despite the roots, we're not taking anything for granted," said Butcher-Nesbitt.
"We're really really excited to open in Scranton."
Contact the writers:
[email protected], [email protected]