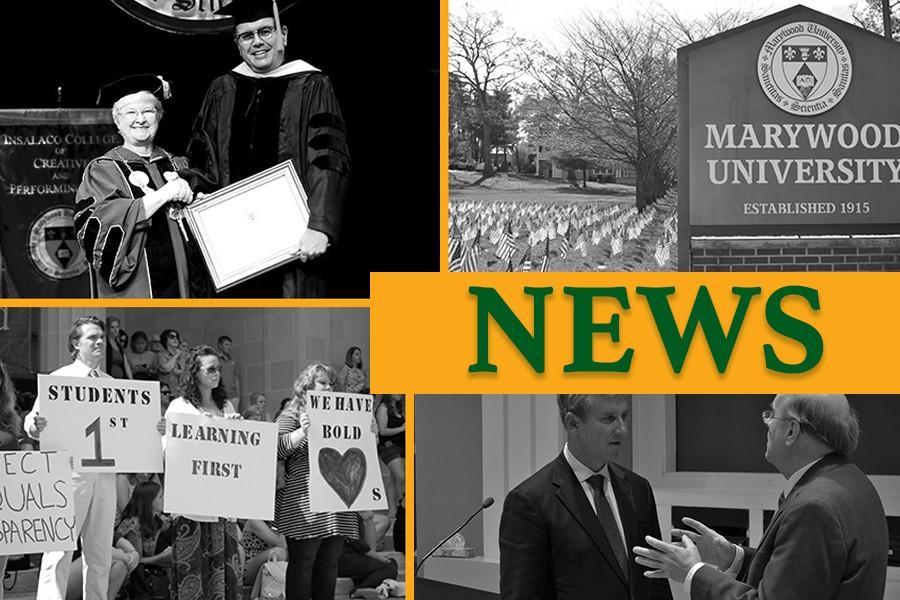 First-year faculty member and assistant professor of chemistry Mary Lynn Grayeski, Ph.D., has been rehired by the administration for the 2016-2017 academic year.
On March 1, The Wood Word reported that ten first-year faculty had been informed via email that their contracts would not be renewed for the 2016-2017 academic year.
Grayeski joins two other first-year faculty who have been told that their contracts will be renewed.
Both Charles Gorden, associate professor of theatre, and Lauren Esposito, Ph.D. and assistant professor of English, have been offered the opportunity to continue teaching at Marywood next academic year.
According to Grayeski, the decision came after the needs of the science department were reevaluated.
Grayeski said she is happy about the decision to renew her contract.
"I'm happy to be back. I appreciate the support of the department and students and faculty on this," Grayeski said.
Students also shared their appreciation for the decision to renew Grayeski's contract.
Michael Suarez, senior pre-med student, said the science department was in need of more professors before the cuts.
"I'm glad she's rehired just because the science department is deficient in teachers," said Suarez. "She's also a pretty good teacher."
Freshman Pre-Physician Assistant Student Alexis Ivosevic said she was sad when she heard the news of Grayeski's non-renewal because students would not have had the opportunity to experience her classes.
"I'm really excited [about the contract renewal] because Dr. Grayeski was a teacher who really explained everything," Ivosevic said.
No information about the timeline or process of Grayeski's reinstatement could be obtained by The Wood Word.
Michael Kiel, Ph.D., chairperson of the science department, and Sister Anne Munley, IHM, Ph.D., president of Marywood University, could not be reached for comment.
Contact the writer: [email protected]