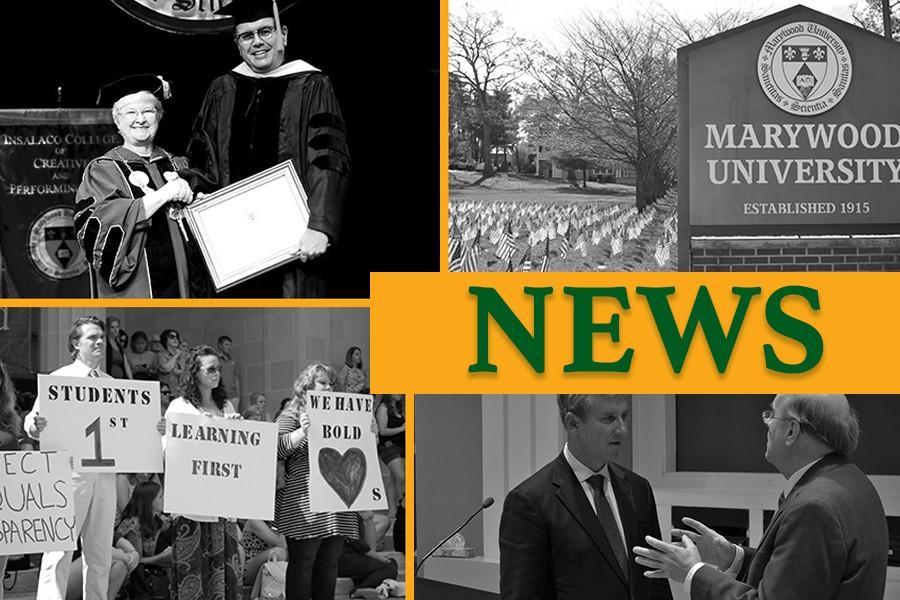 The credits required to obtain a bachelor's degree from Marywood has been reduced from 126 credits to 120 credits.
The Office of Retention & Advising emailed students saying the Board of Trustees approved this change, which will be effective in the Fall of 2016.
According to the email, the minimum number of credits required for transfer students to graduate from Marywood has also been lowered. Starting in the fall, transfer students only need to earn 42 credits at Marywood to receive a Marywood degree.
All students must still take classes in the liberal arts core as well as fulfill credit requirements in their specific program to obtain an undergraduate degree, according to the email.
Dr. Alan Levine, vice president of academic affairs, said this change was made to make Marywood more similar to other universities and competitors. The change to 120 credits was also made in an effort to allow students a "more timely progression" from freshman year to graduation, according to Levine.
Levine added that there are still a list of certain programs, like architecture and nutrition, that will require more than 120 credits to obtain an undergraduate degree.
"We haven't taken a particular program and said you must chop six credits off of your major, said Levine. "We just said the minimum number of credits to graduate with is 120."
According to Levine, the process of changing the credit requirement started with the deans of all colleges writing a proposal, which was then sent to the Undergraduate Core Curriculum Committee. The Core Curriculum Committee sent the proposal to the Faculty Senate, who voted on it.
Both the Faculty Senate and Undergraduate Core Curriculum Committee voted in favor of the proposal.
The vote was sent to Levine who approved it and then sent to current Marywood president, Sr. Anne Munley, IHM, Ph.D., who supported the decision.
"Then we let the Board of Trustees know that this is our intent and assuming there are no objections from the Board, we are good to go," said Levine.
Students reacted positively to the change in credit requirements.
"I like it," said Alicia Belch, junior writing major. "I think it makes more sense."
Belch added that some students end up taking courses they don't need just to meet the 126 credit requirement.
Tiffany Nguyen, first-year architecture major, said although the new requirement won't affect her because of her program, other students can save money by not having to take more classes.
"I mean it's less stress for them," said Nguyen.
Levine concluded that any students graduating this semester or this Summer will need to meet the 126 credit requirement. Any students planning on graduating in the Fall of 2016 semester can graduate with only 120 credits, said Levine.
Contact the writer: [email protected]
Twitter: @RLookerTWW