NEWS BRIEF: Faculty Senate discusses next step in SRA process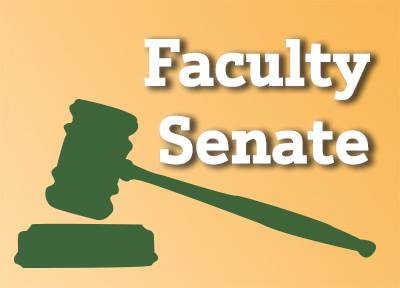 Marywood University's Faculty Senate met in the Comerford Theater in the Center for Natural and Health Sciences on Friday, Sept. 16 to discuss the next step in the Strategic Resource Allocation (SRA) process.
Dr. David Palmiter, Faculty Senate president and professor of Psychology and Counseling, said the SRA documents were discussed.
"It was just the first time faculty came together to discuss all of the SRA products," Palmiter said.
Palmiter explained that members of the Coordinating Committee attended the meeting to answer questions from faculty.
According to Palmiter, faculty at the meeting also discussed what the next step will be after receiving and discussing the SRA documents.
"We're in the phase of figuring out what we want to do," Palmiter said.
Palmiter also said the executive council of the Faculty Senate would be meeting within a week.
According to Sr. Gail Cabral, IHM, professor of Psychology and Counseling, faculty talked about the work of the Coordinating Committee.
"Today the question was really the scope of the work that the Coordinating Committee did, and if it overlapped the purview of the other reports," Sr. Gail said.
Sr. Mary Ann Zimmer, N.D., Ph.D, chair of the religious studies department, praised the faculty after the meeting.
"I would say it's an honor to work with this faculty because they're so passionate about their students, their discipline..about making Marywood the best possible place," Sr. Mary Ann said.
Contact the writers: [email protected], [email protected]
Twitter: @JBonacciTWW