Women's March on Washington draws half a million people
Rachael Eyler, Rachel Looker, and Bethany Wade
WASHINGTON, D.C.–The color pink took over the National Mall on Saturday, Jan. 21.
Women from all around the country gathered in Washington D.C. for the Women's March on Washington to walk for equal rights.
Organizers of the national march estimated 200,000 participants would attend the Women's March on Washington, but the total number was estimated at over half a million.
Of those half million people, 52 represented the Scranton community. Marywood students and professors, along with alumni and community members, traveled by bus on Saturday morning to join the march.
The trip was organized by one staff member and three faculty members. Though the bus was not sponsored by Marywood, the group departed from the Nazareth Hall parking lot to allow safe and easy access for students.
Anna Notchick, a junior history/pre-law major, was one of several students attending the march.
"I thought the bus trip was a great idea because it gave students, like myself, a way to stand up for what we believe in," she said.
Along with the main march in Washington D.C., national organizers reported 673 sister marches around the globe. There were marches in all 50 states, including big cities like Los Angeles, Boston, Chicago and New York City. People marched on every continent, including Antarctica.
The Washington D.C. Metro reported over a million trips taken on their trains Saturday, causing delays and some temporary closures of Metro stops.
Neil Shader, a participant from Harrisburg and former District of Columbia resident, said he noticed an increase in traffic.
"I've never seen the Metro this crowded," Shader said. "That includes for other inaugural events."
Signs created by marchers included comments against President Trump, statements related to issues such as climate change, sexual assault, reproductive rights, as well as messages of hope.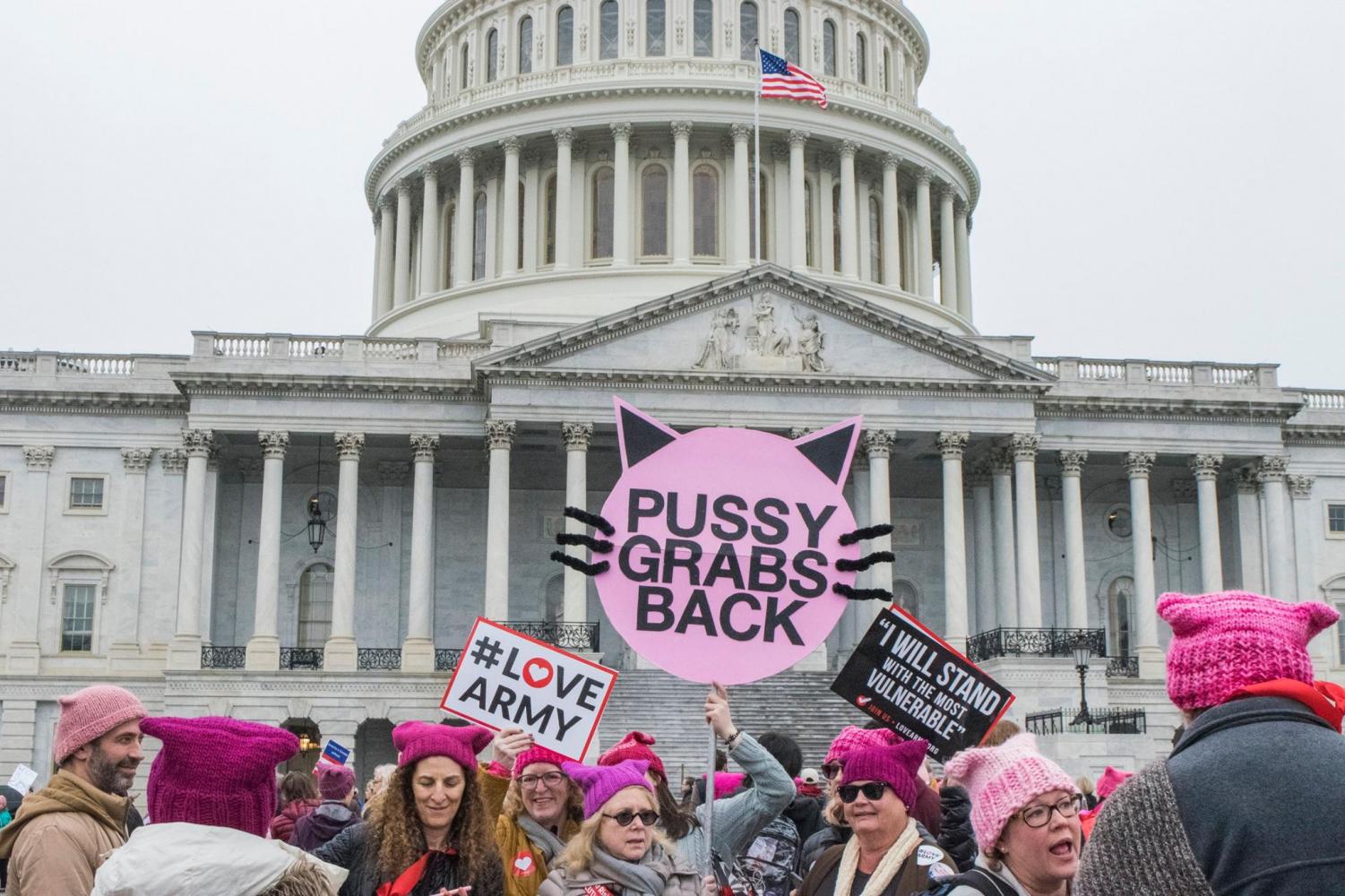 Michele Deleon of Chicago chose to take a taco piñata and turn it into a hat, putting the words "Nacho Taco" on the front with a pin that said "Keep your laws off my body."
"It was a collaborative effort with my friends," Deleon said. "I thought if I put some words on the front, it'll have a multi-message about women and race."
The march also drew a large number of men who participated for a variety of reasons.
Sebastian Durfee of Shaftsbury, Vermont, came for a more general purpose.
"I'd like to show that I'm an ally to women everywhere," Durfee said. "That's the big thing."
The marchers walked with the hope that their impact would be historic. Morgan Atwell of Westerville, Ohio, took the six-hour trip to leave her mark.
"I think it will be something around for history to talk about for such a long time to come and that it's important for people to see we're here, willing to fight for our rights," she said.
Contact the writer: [email protected]