50 dead after mass shooting at Jason Aldean Concert
A shooter opened fire at the Route 91 Music Festival in Las Vegas, Nev. on Sunday, leaving at least 58 people dead and more than 500 injured.
The shooting occurred during country singer Jason Aldean's set around 10 p.m. Aldean rushed off the staged when the shooting began. The shooter, identified as Stephen Paddock, apparently took his own life after the shooting.
According to USA Today, this is the deadliest mass shooting in the United States, overtaking the death count of the June 12, 2016 Orlando Pulse Nightclub shooting that left 49 people dead.
President Trump addressed the nation in a press conference on Monday morning. He called the shooting "an act of pure evil" and thanked the Las Vegas Police and first responders for "their courageous efforts" in "helping to save the lives of so many.
President Trump tweeted about the incident earlier Monday, giving condolences to the families of the victims.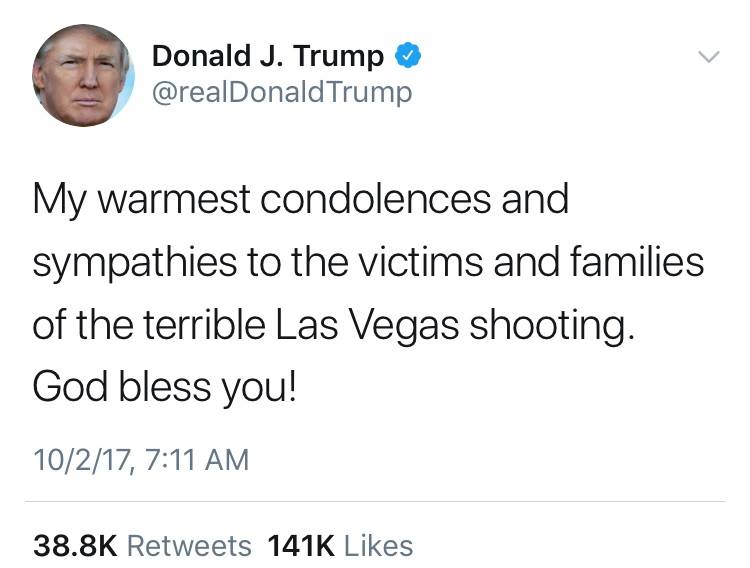 Contact the writer: [email protected]