Community remembers former Marywood student Lillian Alford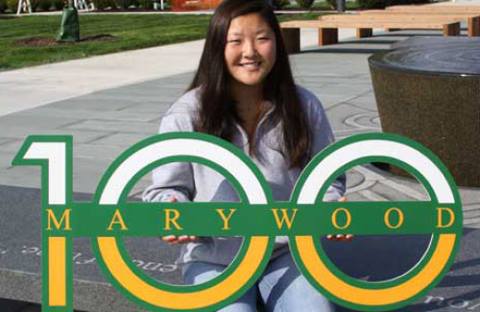 Friends of former Marywood student Lillian Alford, who was found dead in Mercer County Park in New Jersey, remembered her caring spirit from her time at Marywood.
Twenty-year-old Alford was not currently enrolled at Marywood at the time of her death, according to Vice President for Enrollment Services and Student Success Ann Boland-Chase.
"We're devastated to hear the news and extend our deepest sympathies," Boland-Chase said.
Emily Schweiger, a class of 2016 alumna, became close with Alford when she helped lead a freshman retreat in which Alford participated.
"We had become very close in such a short amount of time and since it was her freshman year when I met her, it was really neat to have the experience of seeing her starting off and seeing her grow throughout the year," Schweiger said.
Schweiger described Alford as a very loving and caring person who always put others' needs before her own. She said Alford was involved with Campus Ministry and liked helping others.
Lauren Munley, a junior biology/pre-dental major, also said she remembered Alford's kindness.
"She was the sweetest person you could have known. She had nothing bad to say about anyone," Munley said.
Alford was employed by an ambulance transport company and worked as an EMT with Pennington First Aid Squad and Union Fire Company and Rescue Squad, according to her obituary.
She was a member of the St. James Catholic Church in Pennington, N.J. She also volunteered with the New Jersey Special Olympics.
"She was really just an incredible friend, and a great woman in Christ," Schweiger said. "She always said that she looked up to me, but I admired her in so many ways just with her openness and all the good that she did and her genuine and caring heart."
Today's regularly scheduled Mass in the Marian Chapel of the Swartz Center at 7:30 p.m. will be dedicated to Alford. Afterward, friends of Alford will gather to share stories and memories about her.
Rachel Looker contributed to this article.
Contact the writer:[email protected]
Twitter: @BWilliamsTWW