Sr. Mary Scholarship winners announced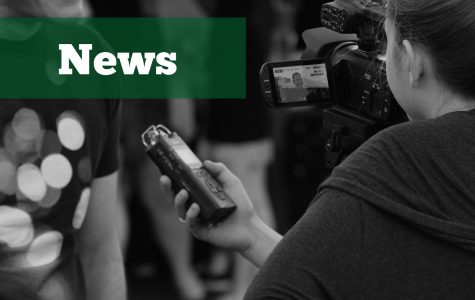 The two inaugural winners of the Sr. Mary Scholarship have been announced.
Maxine Carrion, a sophomore art therapy major, won the first place $2,000 scholarship, while Kaitlyn White, a senior business management and marketing major, won the second place $1,000 scholarship.
Kimberly Coleman, director of student activities and leadership development, notified undergraduate and graduate students via email last spring to apply for the scholarship. However, White said that it was her involvement with the Student Government Association (SGA) that led her to apply.
"I'm a part of SGA, so hearing about the planning of the scholarship in its early stages at the meetings really made me interested in applying for it," said White.
To be eligible for the scholarship, students had to participate in a preliminary social media contest last spring with different guidelines for each day.
One requirement was for participants to take a picture with the arch. Carrion said this was her favorite day of the contest.
"It was a really special moment for me because I feel like it's such an iconic part of Marywood and it was the first time I had gotten a chance to take a picture with it," she said.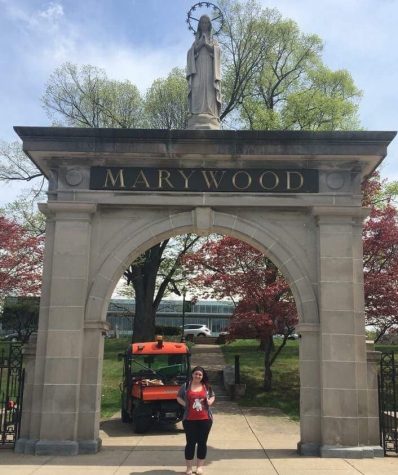 Participants also had to take pictures off campus in Marywood apparel. White said this day had a special meaning for her.
"I'm proud to go to this school and I like to show that pride to people when I'm off campus. That day was a win-win. I got to have a great day out with my friends and support my school," said White.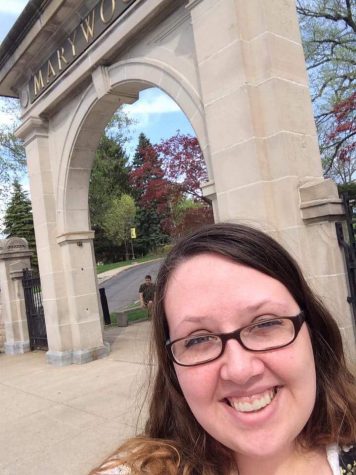 Those who completed the contest became "Marywood promotors" in the fall 2017 semester. During this time, the participants earned points by attending events and continuing to promote the university on social media. Carrion said that all the work put into attending the events was worth it.
"My friends were really tired of me constantly bugging them to go to events with me to earn points, but in the end it turned out to be worth it and they were really good sports about it," said Carrion.
Carrion and White said that they were very happy to receive the email notifying them of their scholarships. They will have their respective scholarships included on their spring 2018 tuition. White said her scholarship will help her immensely as she plans to continue her education.
"I'm applying for grad school next year, so to know that some of my tuition from undergrad is being paid off is a huge weight off my shoulders," said White.
Contact the writer: [email protected]
Twitter: @BrianaRyanTWW