Student starts petition to keep interim music therapy program director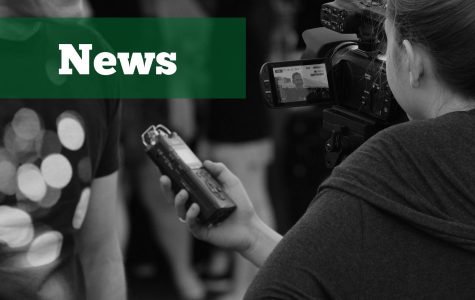 Students in the music, theatre and dance department used social media to petition to keep Alison Davitt as the director of the music therapy program.
The department's Co-Chairs Dr. David Romines and Dr. Rick Hoffenberg sent an email to students in the department notifying them that Davitt, who is currently serving as the program's interim director, will not return next year. Dr. Eun Sil Suh, a music therapist who has also worked as a university professor for 15 years, will become the permanent director.
Hoffenberg said the Director of Music Therapy Search Committee encouraged students to become involved with the search by meeting the final three candidates and attending their lecture demonstrations.
He added that the search for a permanent director of music therapy had a new search committee and different criteria than the search for an interim director of music therapy.
In response to the forthcoming change, some students took to social media to express their opinions about the personnel change using the hashtag #BigMUstake. One student also started a petition online for music majors to sign to keep Davitt as program director.
Quinn Roberts, a freshman music education major, said he has only interacted with Davitt briefly, but his connection with those who know her led him to begin the petition.
"My friends in the therapy program were very upset and angry because of this news, so that's what led me to start the petition," said Roberts.
The students in the department have seen a new face in the director's position for the past few years. Carly Flohs, a junior music therapy major, said she signed the petition because she wants to see more consistency in the department.
"There's been a new director each year I've been at the university. The constant change of what's expected of us [from each new director] is confusing," said Flohs.
Since 2011, three people have held the position, including Dr. Anita Swanson-Gadberry, Alpha Woodward and Davitt.
Maggie Squillante, a sophomore music therapy major, is sending letters to the co-chairs of the department.
"I've been so incredibly inspired by Alison [Davitt]. She's an amazing teacher, and I think it would be a disservice to lose her as head of the department," said Squillante.
Davitt said that she appreciates the students making their opinions heard. She said she's sees the students' actions as a continuation of their education.
"I am extremely flattered that the students feel so strongly about my continued presence in the department," said Davitt. "I'm also happy to see the students advocating for themselves as I like to think that that is what we teach at a liberal arts institution."
In Romines and Hoffenberg's email, they jointly expressed their gratitude for Davitt's work as the interim director, saying she has been an "effective advocate for our students and for music therapy." They also said they would like her to keep a presence in the department.
"We are hopeful that if she remains in the area, she will continue to be active in our department," Romines and Hoffenberg said in the email.
Davitt said that although she is disappointed in the decision, she wants Marywood to be a part of her future.
"I was disappointed about the decision, but also understanding of it. If there is a way for me to remain here in the music therapy department, I would very much welcome it," said Davitt.
Hoffenberg said that both he and Romines appreciate and respect the students' opinions.
"The reactions of our students speak to their passion for music therapy and their support of Professor Davitt, which we admire and applaud. Student input in decisions about faculty is to be commended," said Hoffenberg.
Roberts said the petition, which has been received positively, will be available for a few more days. He said he hopes most of the music therapy students sign it.
"So far, everyone has been incredibly supportive over the petition. Virtually everyone that has seen it has also signed it," said Roberts.
Contact the writer: [email protected]
Twitter: @BrianaRyanTWW