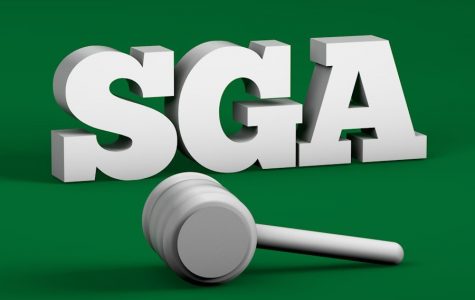 Jeremy Stanton
The Student Government Association (SGA) has assembled its student body representatives for the 2021-22 academic year. Elections were held via online forms on September 2. The results are as follows:
Resident Representative: Juan Cardenas
Veterans Affairs Representative: Sierra Daniels
College of Health and Human Services Representative: Emily Olsen
Student Life Representative: D'Ambra Galvin
Accessibility Representative: Matthew Kelly
Alumni Engagement Representative: Ryan Overdorff
Class of 2025 Representative: Sara McCormack
Sustainability Representative: Noah Schock
Transfer Representative: Sophia York
Cabinet positions were filled in the election during the spring 2021 semester. New cabinet members include President Austen Miller, Campus Ministry Representative Ivy D'Agostino, Media and Marketing Representative Michael Kelley, International and Multicultural Affairs Representative Arianna Costanzi, Colleges of Arts and Sciences Representative Emily Holtsmaster, Communications Manager Caleb Bakalyar, and Chief Fundraising Officer Matthias Hummer.
Contact the writer: [email protected]
Twitter: @E_tww