Student Government Association pushes to expand Learning Commons hours
University Librarian says staffing, safety barriers are challenges toward longer hours.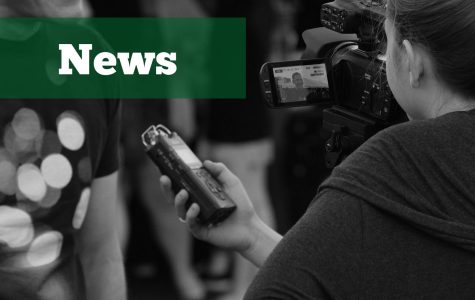 Students at Marywood want the Library and Learning Commons to be more accessible to students.
The Student Government Association (SGA) has been advocating for 24 hour access to the Learning Commons.
"SGA has worked hard to advocate for student wishes this academic year. One of those priorities is to expand the hours of the Learning Commons to accommodate their needs," said Student Government President Austen Miller.
Miller explained that SGA hosted University Librarian Dr. Susan Frey last semester to discuss key card access to the Learning Commons.
Frey stressed that she is not against the idea of expanding the hours of operation for the students but that several factors stand in the way of opening the building to students at all times.
"If you look around, nobody created a special 24 hour room. So, if this building were open 24 hours that means that the whole building is open," said Frey.
Frey explained that, currently, the library does not have the resources or staff available to maintain a 24/7 availability nor would hiring new personnel be an option.
"In any institution, salaries are the most expensive thing. People do not realize it, but they are more expensive than buildings because of ongoing salaries and medical benefits," said Frey.
Even though, at the moment, the Learning Commons does not seem to be trending toward being open 24/7, there are still other considerations and changes that are currently being made.
Frey is moving towards the building being open for longer for the students while also building a better sense of security. For one, Frey has alarmed the fire exits on each side of the building to prevent students from walking in and out of them and renewing their sense of purpose as being emergency exits.
Another huge change that will be implemented next semester is having card access only into the LC. Card only access to the building next semester would be for the evening hours Sunday through Thursday, according to Frey.
"If we could be open 24 hours… You see [having card access] gets us closer to security," said Frey.
Students with older cards will need to get them reprogrammed to receive access. The staff and SGA will announce these changes to students and staff in the near future.
"Nobody at the University wants to deprive students of the use of [the Learning Commons] for as many hours as they need, but you have to temper that with: Do you have staff coverage, is it safe?" asked Frey.
Contact the Writer: [email protected]