NEWS BRIEF: Graduate clinical psychology students receive multicultural award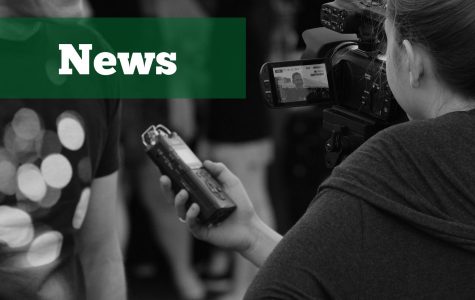 Students from Marywood's Clinical Psychology Doctoral program were honored with the 2020 Pennsylvania Psychological Foundation's Student Multiculturalism Award on Aug. 4 during the Pennsylvania Psychological Association's Virtual Webinar.
The award is presented to psychology students attending school in Pennsylvania who have produced notable psychology-related work on issues pertaining to multiculturalism.
Director of Clinical Training for the Clinical Psychology Doctoral Program Dr. Brooke Cannon and Assistant Professor for the Clinical Psychology Doctoral Program Dr. Lindsay Phillips nominated Amara Chukwunenye, Tyshawn Thompson and Bertnie Jeanniton based on their work with the student-led group UPSIDE (Underrepresented Psychology Student Inclusion, Development and Empowerment).
UPSIDE was created to promote the recruitment and retention of graduate psychology students from underrepresented groups. Cannon said herself and Philips chose the students based on their support of the group's mission as founding members.
"These students are UPSIDE founders who are doing excellent scholarly work in the areas of diversity and inclusion, and consistently work to support future psychology students by developing UPSIDE and leading initiatives for the group," said Cannon. "We are incredibly proud of them and are so glad that they were recognized for the hard work they have done to help future psychology students."
Chukwunenye said she is grateful to Cannon and Philips for nominating them and that she was surprised to be honored with the award.
"I never really thought that I would be awarded for engaging in work that aligned with my research interests."
Thompson echoed Chukwuneye sentiments saying he never expected to be honored for doing work that he is passionate about.
"Diversity and multicultural endeavors are mantles I can never put down and I do it without the expectation of an award or recognition, which makes recognition of this magnitude that much more rewarding and meaningful," said Thompson.
All three of the recipients were found members of UPSIDE. Jeanniton said that this bond she shares with Thompson and Chukwuneye makes this award even more meaningful.
""I am humbled to be receiving this award along with Amara and Tyshawn," said Jeanniton. "Being able to help found and participate in a group like UPSIDE has been more than rewarding."