Meet the Candidates
Compiled by Kevin Zwick
Staff Writer
Unsure of where the candidates stand on certain issues? Here is The Wood Word's Voter's Guide to help you make an informed decision!
Senator Barack Obama [D- Illinois]: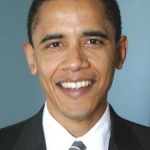 Barack Obama was born in Hawaii in 1961 to a mother from Kansas and a father from Kenya. He grew up in the Hawaiian Islands then attended Columbia University. After he graduated from Columbia in 1983, he moved to Chicago and through a church, became a community activist.  In 1991, he graduated from Harvard Law School and moved back to Chicago to practice as a civil rights lawyer and taught constitutional law. In the mid-nineties, he was elected state senator of Illinois and served that position for eight years. In 2004, he was to the United States Senate to be become only the third African-American to serve in the U.S. senate since Reconstruction.
Fiscal Policy:
Barack Obama's fiscal platform includes reversing the Bush tax cuts for the wealthy. He also as plans to return fiscal discipline to Washington DC by eliminating wasteful spending and closed-door spending decisions. Obama also wants to put an end to subsidies to oil and gas companies as well as elimination of subsidies to the private student industry, which used unethical business practices.
Healthcare:
Barack Obama's healthcare policy is based on a new national healthcare for all Americans with comprehensive benefits including coverage regarding essential medical services (preventive, maternity, and mental healthcare). Affordable premiums, co-pays and deductibles, along with simplified paperwork and the ability to move from job to job without changing or jeopardizing healthcare coverage is also a part of his plan. Mandatory healthcare for children and expansions of the Medicaid and SCHIP programs are plans for his presidency.
Foreign Policy:
Ending the war in Iraq is the number one priority for Barack Obama in the foreign policy department. His plan is to begin a responsible withdrawal of troops starting with his first day in office. Obama also plans to begin aggressive regional diplomacy to form a compact with Iran and Syria to secure Iraqi borders and to isolate al-Qaeda. He also plans to provide money for humanitarian efforts for Iraqi refugees. A plan for world-wide diplomacy, including talks with North Korea, Israeli and Palestinian leaders, and nations in Africa, will also be a goal of Barack Obama if elected.
Energy:
Barack Obama plans to reform energy policy that will reduce emissions by 80% by the year 2050, using a market-based cap-and-trade process. He will also fight deforestation by rewarding forest owners, farmers, and ranchers that plant trees, restore grasslands, and practice farming practices that capture carbon emissions. Also, he plans to invest $150 billion dollars over 10 years in clean energy research that would double energy research and development funding. Plans to support next-generation bio-fuel production are also considerations.
Source: www.barackobama.com
—
Senator Hillary Clinton [D- New York]: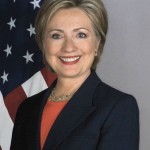 Hillary Rodham Clinton was born in the Mid-West to a middle class family. She attended law school and was twice voted "one of the most influential attorneys in the United States." As First Lady of Arkansas, she helped with public school reform. She is a best-selling author and helped to transform the role of First Lady of the United States. She is a champion of healthcare, families, women's rights, and human rights around the world. As a United States Senator, Hillary Clinton has been an advocate for the middle class. She has helped to create jobs, expand children's healthcare, and protect social security from privatization.
Fiscal Policy:
Hillary Clinton plans to lower taxes on the middle class and to provide affordable healthcare to all Americans. She plans to make college accessible and affordable. She plans to fix the housing market problem and return fiscal discipline to Washington DC. She also has plans to invest $50 billion dollars in a strategic energy bill.
Healthcare:
Hillary Clinton's healthcare plan is very thorough and can be seen in full detail at www.hillaryclinton.com. Her website offers a short-hand version:
Affordability– tax credits for working families to help families cover costs.
Availability– no discrimination against individuals with pre-existing conditions.
Reliable– able to move from job to job or if you lose your job.
Foreign Policy:
Clinton's main foreign policy action is to end the Iraq War by phased redeployment within 60 days of office. She also stresses the importance of stability during withdrawal. She also plans to tackle issues like climate change, AIDS, poverty, and terrorism. She plans lead a smart and tough battle against terrorism. She spoke out against the Hamas' rise to power and Anti-Semitism in Palestine, and she worked to bring peace to Northern Ireland.  She also pushed the issue of Darfur with the Bush Administration and plans to take action in the future.
Energy:
Hillary Clinton plans to tackle the energy crisis with a market-based cap-and-trade policy. She plans to reduce energy consumption by 20% by 2020 and plans to invest $50 billion dollars to Strategic Energy Fund. The $50 billion dollars will be paid in part by oil companies to fund alternative energy investments. She also plans to double investment money in energy research and development, plus transition our economy toward renewable energy.
Source: www.hillaryclinton.com
—
Senator John McCain [R-Arizona]:
John McCain attended the Naval Academy and launched a 22 year career as a naval aviator. While serving in Vietnam, he was shot down and was captured as a POW. While in captive, he was denied medical treatment for severe injuries he sustained while he was shot down. He earned the Silver Star, Bronze Star, Legion of Merit, Purple Heart, and the Distinguished Flying Cross. John McCain was elected to the House of Representatives in 1982. He served two terms and then was elected to the US Senate in 1986 and has served in that position since.
Fiscal Policy:
John McCain plans to cut taxes for the middle class and make the Bush tax cuts permanent. He believes that a three-fifths majority vote in Congress should determine tax increases. He plans to cut corporate tax rate and reward saving, investment, and risk-taking for businesses. He plans to eliminate wasteful spending in Washington DC, eliminate broken government programs, and eliminate earmarks, and wasteful subsidies. He plans to reform the civil service system to promote accountability, reform procurement programs and cut wasteful spending in defense and non-defense programs. He also plans to reform social security, control Medicare growth, and lower trade barriers.
Healthcare:
John McCain plans to protect private health benefits for retirees and allow companies to effectively compete around the world. He plans to pass a tort reform to eliminate frivolous lawsuits and excessive damage rewards. He plans to allow individuals to get insurance trough any organization or association they choose, be it employers, individual purchases, churches, professional association and so forth. These policies will be available to small businesses and the self-employed and will be portable across all jobs and will automatically bridge the time between retirement and Medicare eligibility.
Foreign Policy:
John McCain plans to strengthen the troops on the ground, saying it is the only path to long-term success in Iraq. He plans to implement a new counter-insurgency strategy and strengthen the Iraqi forces and police, which will help to create security necessary for political progress and stability. His says his policy in Iraq will accelerate political and economic reconstruction in a secure environment.  He also disagrees with the Pentagon's strategy of rotating senior offices, to keep consistency. He calls for international pressure on Iran and Syria, but also for support of the American people in the effort in Iraq.
Energy:
John McCain believes in the stewardship of each American as Theodore Roosevelt said, "we are vested with a sacred duty to be proper stewards of the resources upon which quality of American life depends." McCain also plans to limit carbon emission by harnessing market forces that will bring advanced technologies, such as nuclear energy, to the market faster, reduce our dependence on foreign supplies of energy, and see it that America leads in a way that ensures all nations do their rightful share.
Source: www.johnmccain.com