New Facebook Changes…Do You Like It?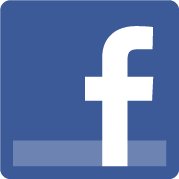 By Daniel Sputa
Staff Writer (Courtesy of Solid Cactus)
Recently, Facebook introduced new changes to the layout of their Home Page. As usual, this sudden change made some people uneasy and they've started to express their disagreement. This happened during the previous changes as well. Thus, as a result, I begun to wonder, if this disagreement is just some screams in a dark of few individuals, or if there is something more going on.
To find out more, I asked college students at Marywood University and UC Berkeley, Solid Cactus employees, and several business professionals for their opinions. I received 150 responses telling me what they think about the recent Facebook change. I can tell you that the results are very interesting and funny. Let's look at what Facebook did to its homepage.
Facebook divided the home page into four parts: filters, publisher, stream, and highlights. The left navigation returned and serves as a filter list. Users can create several filters and load them with people that he/she wants to follow closely. Those filters can be created in the section "Friends." For example, having a filter for family members, close friends, and colleagues helps you to be better updated on what is going on with people that you value the most in your overall network.
Another change was made within the status window. It is called publisher and basically the functionality is same, however, more features are added to it. It used to be a text area with a hard coded user's name and "is" and the user could add what he/she is doing. Now the user's name and verb "is" has been removed and the user has free will to write anything up to 160 characters. Also a link, a picture, a video, and other applications can be attached to the publisher. According to Facebook, "posts show up both in your profile, and on your friends' home pages." For example, let's say that I just finished watching a new episode of The Simpsons on hulu.com. I can simply recommend this episode to my friends by pasting the link from hulu.com to the publisher. Then the publisher automatically creates a name of the link and adds thumbnail from the web. Nice and easy!
The stream, according to Facebook, "shows you all posts from your friends in real-time. This keeps you up to date on everything that's happening…" As I discussed earlier, by using filters, users can control that stream here. You can have a News Feed where is everything mixed together or you can filter out just status updates, or only pictures, etc. I like that this news stream can be easily controlled by filters. For example, now, I am not going to miss new pictures of a friend's dog.
The last section is the right column called highlights. This section keeps you reminded about upcoming events, friends' birthdays and other highlights. Also, it can monitor your groups and keeps you updated about any changes that recently happened. Some of this information used to be part of the stream. However, the stream changes rapidly, thus moving those updates to the highlights section makes them stick longer on your home page. For example, I can easily monitor how many people are joining my upcoming event. Also this section contains sponsored links such as advertisements for products, services, or events.
So how have these changes been accepted? According to the survey, 41 percent of respondents didn't like the change. 22 percent were strongly dissatisfied and would like to have an older version back. On the other hand, 31% like this change, however, only 4 percent of respondents were really excited and loved this change. 28 percent of respondents didn't have any opinion about it. To my surprise, there was no significant difference among the age, gender, or the period of how many times respondents use their Facebook account over the month.
Some respondents pointed out that Facebook is trying to imitate Twitter with its new publisher feature. However, according to Jeff Stolarcyk from the Internet Marketing department, Solid Cactus, Twitter allows you to follow anybody with personally knowing them and without that person reciprocating the follow. Because of this, it can be a good networking tool for connecting with new people. Facebook, on the other hand, requires that both parties approve a friend request, which ideally means that the two people have a preexisting relationship.
Other respondents appreciated that Facebook is trying to be innovative. However, some respondents didn't agreed with the Facebook claim that "we've updated our home page to make it easier to understand what's going on with the people you care about." and think that it is more confusing and busy.
However, one answer appeared several times, coming from the female college students. They complained that Facebook allows some individuals to more easily stalk their classmates. According to one college student, she said
"I don't like the fact that it's easier to stalk people now. Some things should just be kept private in terms of not having constant updates about people; and by making it easier to stalk someone and hear about their every little life occurrence just makes things somewhat awkward and unnecessary…"
However, it seems to me that she missed the idea of Facebook. The reason why people join Facebook is to follow friends and be followed. According to the survey, 48% of college students, company employees, and business professionals joined Facebook because they want to follow their friends and be followed by them to share pictures, stay in touch, and promote themselves.
The reason why more college students complained about stalking is that many of them accept friendship from almost anyone in their school/network and are not aware who those people are. Some of them have over 500 friends! At same time, they believe that posting a comment to friend's wall or to friend's picture is a "private" thing among friends. But how it could be private information among 500 friends?? The thing is that Facebook doesn't allow users to have easy to manage groups for friends and acquaintances. As a result, users have all people in one group. Thus, I believe that it is time for Facebook users with a larger number of friends to tweak their privacy policies a bit.
One of the Facebook's ongoing efforts is to give users larger abilities to adjust those settings. For example, Facebook updated its privacy settings for news feed and wall. You can choose if you want your friends to see that you posted something on someone's wall, or changed relationship status. In another section, profile privacy settings, users can adjust who can see their status updates and links. He/she can even check what friends can see about him/her by looking at his/her account through friends' "eyes". In addition, users can also exclude or select individual people or groups from seeing particular things in their profiles, applications (e.g. photo albums), etc.
So what can we say at the conclusion of this study? I learned that almost half of the respondents don't like the new change because it is more confusing, busy, and encourages stalking. On the other hand, I would echo the comment from one participant:
"Well, if you have a little info about you and let's say 10 friends, you can simply display all of it [on] one page. But things get messy when you have ton of personal info and hundreds of friends. Then some filtering is in place. The problem is a problem of scope. It's very hard to devise a system that works equally well for much different scopes. "
Facebook needs to accommodate millions of users with different behavior, needs, and ways they use it. One can like it or not, but change is a natural way of development and improvement and is necessary to keep with innovations and new technologies in order to maintain sustainable competitive advantage in its social networking industry.