NEPA achieving national fame for all the wrong reasons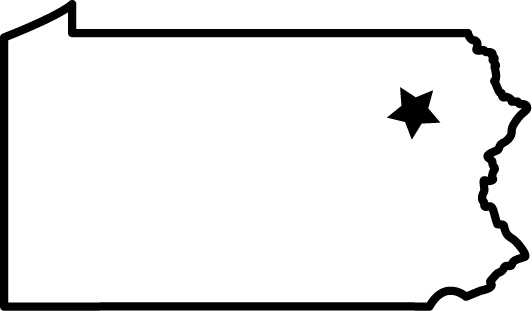 Northeast Pennsylvania has been the talk of the nation, recently. Unfortunately, it's all been bad news.
Last year, Elytte and Miranda Barbour murdered Troy LaFerrara for a thrill after meeting him through the website Craigslist. According to WNEP, the couple was sentenced to life in prison in September of this year.
Also in September, Eric Frein allegedly shot and killed Cpl. Bryon Dickson and injured Trooper Alex Douglass at the Blooming Grove State Police barracks, before leading police on a 7-week-long manhunt.
In October, 10-year-old Tristen Kurilla allegedly punched 90-year-old Helen Novak in the throat several times after an argument between the two, killing her. According to WNEP, the boy is being charged as an adult.
I've lived in Northeast Pennsylvania for my entire life, and I don't remember a string of violent events like this happening here at any other point of my life.
I'm used to a calm, quiet NEPA, and I hate the fact that our area is being featured on national news channels for such terrible news.
Of course, things like this are inevitable. If a story like the Barbours', Frein's, or Kurilla's did not happen here, similar stories would surely happen elsewhere. Such is the uncomfortable nature of life.
But is it too much to ask that these events don't happen here? When I leave the area and say I'm from Scranton, I want people to ask me "That's where 'The Office' takes place, right?" but I'm afraid they will soon be asking "That's where all that crazy stuff goes on, right?"
I'm hoping that, soon enough, NEPA can find its way back into national headlines, but this time it will be for something good, something remarkable. And hopefully, whatever it is, it will be less annoying than the "Apparently Kid."
Contact the writer:
[email protected]