Marywood better off without large-scale Greek life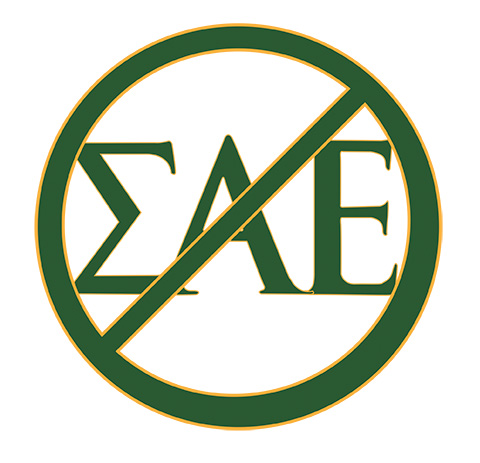 If you pay attention to the news long enough, it almost feels like every few months, some major fraternity or sorority is landing itself in hot water over hazing accusations and other bad behavior.
Just look at the past few months: Sigma Alpha Epsilon at the University of Oklahoma caused controversy as they led a racist chant, Sigma Alpha Mu from the University of Michigan trashed a ski resort, and Pi Kappa Phi at North Carolina State University got in trouble for a pledge book with racist and sexist quotes.
All three of these cases, along with others, are covered in an NBC article updating on various Greek scandals.
The fact that I could find an article detailing numerous Greek programs engaging in bad behavior simply by running a Google search for "fraternity scandals" says something about the state of Greek life around the nation.
But the state of Greek life at Marywood University is almost totally different.
The sorority groups on Marywood's campus behave far more decently than the previously described groups. No cases of vandalism, racism, sexism, or hazing (which the groups seem especially to despise) have been reported from Marywood sororities.
The culture of the university seems to understand that behavior like this from Greek groups is totally unwarranted. This comes from both the university officials and members of Zeta Phi Delta and Alpha Sigma Psi.
In the article, Marywood promotes inclusion with strict no-hazing policy, written by The Wood Word, Callie Frieler, director of student activities and leadership development, said about hazing, "It is never acceptable in any situation."
Kelly Paukovits, senior art therapy major and president of sorority Zeta Phi Delta, echoed this point by saying that there is nothing beneficial about hazing.
I'm sure some students on campus wish that there were larger, more traditional Greek organizations to pledge to, but when you compare the behavior of large-scale Greek organizations to the anti-hazing beliefs of groups like Zeta Phi Delta and Alpha Sigma Psi, one thing becomes clear to me.
Marywood just doesn't need groups like that on campus.
Contact the writer: [email protected]