OPINION: Pepe the Frog now considered a hate symbol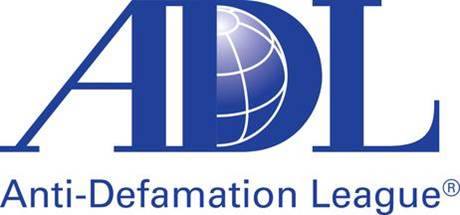 Wikimedia Commons. " class="catboxphoto" />
Some people now consider Pepe the Frog to be as hateful as the swastika and the burning cross.
Pepe the Frog, also known as "Sad Frog," is a popular internet meme of a cartoon frog. He is often depicted saying his catchphrase, "feels good man."
The Anti-Defamation League (ADL), a non-government agency that aims to fight antisemitism and other forms of bigotry, added the meme to its "Hate on Display" database last week.
The ADL placed the meme on the database because members of the Alt-right were using it to spread messages of white supremacy and racism on social media.
"Once again, racists and haters have taken a popular Internet meme and twisted it for their own purposes of spreading bigotry and harassing users," ADL CEO Jonathan A. Greenblatt said in a press release.
Racists may be using the meme to spread hate, but the ADL was wrong to label the image as a hate symbol.
The meme itself is not the hateful image. It only becomes hateful when people attach racist and hateful messages to it.
The ADL seems to know this fact already.
"The mere fact of posting a Pepe meme does not mean that someone is racist or white supremacist," the website reads. "However, if the meme itself is racist or anti-Semitic in nature, or if it appears in a context containing bigoted or offensive language or symbols, then it may have been used for hateful purposes."
Of course a meme would be hateful if it contained hateful symbols or speech. Any image would be hateful if it contained a hateful message, but that does not mean the character itself is a problem.
If someone were to post a picture of Clifford the Big Red Dog dressed as a member of the KKK, would the ADL label the original character of Clifford hateful?
Clifford would not be racist, whoever posted the picture would be. The same is true for Pepe. Clifford is not intended to be hateful, and neither is Pepe.
Matt Furie, the artist who created Pepe, told Vice that the hateful memes were not what he intended for the character.
"[The racist memes] are so far removed from what I originally imagined that it may as well be an entirely different thing," Furie said.
Some people argue that the peaceful origins of the character are irrelevant. They claim it took on more of a sinister meaning, just as the once benign swastika did.
Unlike the swastika, however, Pepe the Frog is not the symbol of a nation that executed millions of people.
People are posting terrible, racist memes involving Pepe the Frog. Not all of these memes are hateful though. Most of the memes posted of Pepe have nothing to do with racism or bigotry.
Other groups are already trying to "reclaim" Pepe from the alt-right and remove its racist connotation. These groups know that Pepe is not a hate symbol, and the ADL should realize this, too.
Contact the writer: [email protected]