Opinion: "Doggyland" is the most surprising new album in Snoop Dogg's rap catalog
Calvin Cordozar Broadus Jr. burst onto the scene in 1992 under the stage name "Snoop Dogg." At the start of his career, Snoop Dogg had many run-ins with the law for drug possession, thereby creating his now-familiar thug persona. After producing 25 albums with this "bad guy" aesthetic, the iconic rapper has entered a new music genre space: children's music.
He released a children's album and YouTube channel called "Doggyland" on Aug. 22, 2022. This is, quite frankly, the most shocking thing he has done.
"Doggyland" features dog characters that sing nursery rhymes and a few original songs, including Snoop Dogg's own character Bow Wizzle.
At 51 years old, as a grandfather of five, Snoop Dogg knows how important it is for kids to have easy and available access to educational material. He told Music Mayhem Magazine that "as a father, grandfather and longtime youth football coach, it's always been important to me to build positive and educational environments for all children. We wanted to bring our show to YouTube and YouTube Kids, which provides free access to everyone, so all the kids can enjoy it."
I assumed Doggyland would be a satire channel that features songs that appear to be for kids but actually are not. However, it's genuinely a kids channel. The song "Positive Affirmations" recently went viral on TikTok. It's a catchy song that helps kids build self-confidence, but its popularity among adults on TikTok has proven that such affirmations are good reminders for grown ups as well.
Snoop Dogg has other songs on the album and YouTube channel as well. Some of them are classics like "Twinkle, Twinkle, Little Star," "Wheels on The Bus," "Row, Row, Row Your Boat," and others. There are also additional originals such as "The Bully Song," "Everyone is Different," and "Sharing is Caring."
Overall, his channel has a good mix of original and classic nursery rhymes and songs. The "Doggyland" original songs and nursery rhymes are earworms. Snoop Dogg breaking into the children's music industry is proof that anyone can transform.
The channel is still fairly new, but I'm sure Snoop Dogg won't disappoint with any new song or classic nursery rhyme he decides to cover next.
Snoop Dogg starting "Doggyland' was a great career move for him. Though it may sound counterintuitive because he earned his fame singing about smoking weed every day, he can now reach a bigger audience. Parents who were fans of Snoop Dogg can now introduce their children to at least a portion of his music without worrying about inappropriate content. That's a win-win for kids and parents alike.
Contact The Writer: [email protected]
About the Contributor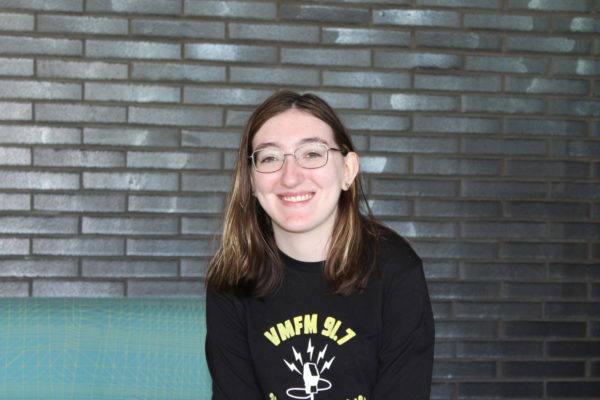 Rachel Zarubski, Opinion Editor
Rachel Zarubski is a junior English writing major. Besides the Wood Word, she is also involved with the Language and Literature Club and The Bayleaf. Outside...