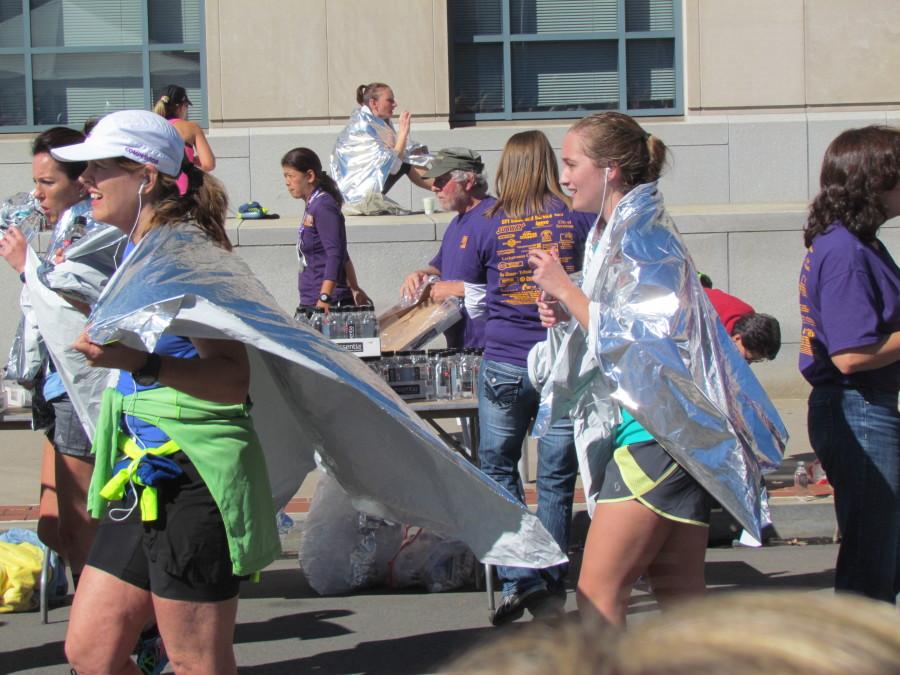 On Sunday Oct. 12, the annual Steamtown Marathon made its way into downtown Scranton. While most eyes were on the runners, there were countless volunteers to make sure that things ran smoothly. Among them was Dr. Sarah Kenehan, assistant professor of philosophy.
Kenehan, a veteran runner of the marathon, served on the race committee for the third year in a row. She said the committee starts meeting in the late spring and begins planning to make sure the course is ready to be run.
"The course is a Boston qualifier, which means it has to be measured every couple of years to make sure it's 26.2 miles long," explained Kenehan.
Steamtown is completely run by volunteers, Kenehan also said, and relies heavily on donations from the community for equipment and food for runners. After all the bills are paid, the remainder of the money goes to St. Joseph's Center. To date, they have raised $1.2 million. According to Kenehan, lots of the runners donate to the center as well.
"[The runners] run by the residents of St. Joseph's Center, and they come out and cheer [them] on," said Kenehan, which makes the race a worthwhile experience for the runners.
"It's not uncommon to see runners stop and hug them or high five them," she said.
Kenehan's job is to solicit donations for the food tent at the finish line as well as pick up food. She said that over the years, Steamtown has become well known for the amount of pierogies donated.
"We always have pierogies at our finish line," said Kenehan.
Christopher Smith, president of the Marywood Student Veteran Alliance and senior nutrition and dietetics major, volunteered at the race for the first time this year along with some other student veterans.
The reasons for volunteering range from helping out Dr. Kenehan to helping with the Centennial Service Challenge issued earlier this fall by Sr. Anne Munley, I.H.M., Ph.D., who called on members of the Marywood community to give 100,000 hours of service to mark the university's 100th year.
The student veterans already do a lot of community service in the area and, according to Smith, they are willing to do anything they can to give back to the community.
"It's more so the nature of the military, giving back to the community," said Smith.