MLB: Pete Rose scandal surfaces as new commissioner enters office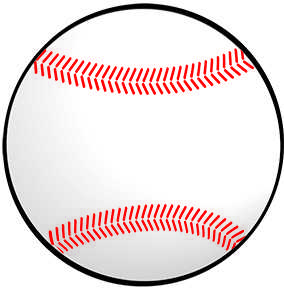 Hang on for a minute...we're trying to find some more stories you might like.
On August 24, 1989, Major League Baseball's (MLB) all-time hits leader, Pete Rose, was banned for life for gambling on baseball by then-MLB commissioner Bart Giamatti. Now nearly 26 years and two commissioners later, the Pete Rose reinstatement discussion is louder than ever.
For nearly two decades, MLB has virtually wiped Pete Rose from the game for the next generation of fans. Pete Rose's image and likeness have been removed from the majority of MLB's video library that is shown to the public. Only his all-time hits record of 4,256 stands up in the history books.
Rose has been denied reinstatement by the last two commissioners of baseball, Fay Vincent and Bud Selig. However, with Selig's retirement last year, Rose reapplied for reinstatement yet again to newly-elected commissioner, Rob Manfred.
This latest reinstatement plea has sparked the Pete Rose controversy anew within the baseball community, especially with Manfred's forward thinking to change the way the game is played.
As Manfred deliberates whether or not to lift the lifetime ban on Rose, debate continues among baseball fans on what his decision should be.
Assistant Director of Recreation and Athletic Communications Andrew Smith said he had mixed feelings about the scandal when it first came out.
"Honestly, I was shocked by it, but my other reaction was 'well, he didn't bet on his own team and he didn't bet against his team,'" said Smith. "I was disappointed that he put himself in that position, but, at the same time, it didn't affect the outcome of the games by his managerial decisions or anything like that."
Smith also thinks that the knee-jerk reaction to suspend for life Rose came from the Black Sox scandal during the 1919 World Series, in which eight players from the team were accused of throwing the World Series to the Cincinnati Reds. Those eight players were never criminally charged but were banned for life from the sport.
"The mentality for that came more from a Black Sox type of scandal," said Smith. "The punishment for Rose was based off the past. It was, at the time, one of the worst things to ever happen to the sport."
On the other hand, Smith thinks that the worst thing to happen to the sport now has been the usage and abuse of steroids. He believes that is a greater crime than what Rose did.
"Comparatively speaking, what Pete Rose did doesn't seem as bad," stated Smith.
That is not the way everybody feels about the issue. Assistant Director of Sports Information Jay Monahan, thinks the exact opposite.
"I am very lax on punishing steroid abusers, but I feel that Pete Rose is the capital crime of baseball," said Monahan. "I hate the words 'sanctity of the game,' but when you are gambling as a manager, you are essentially throwing the game and deciding the outcome of it. I find that appalling as a fan."
Additionally, Monahan finds Rose completely unapologetic even to this day. "I don't think that he's been apologetic about it and when he has, it's always been driven by motives."
Both men had different thoughts on Rose being given eligibility into the Hall of Fame. Monahan thinks he should be still banned while Smith says MLB should "reevaluate the situation."
No matter on which side of the issue fans may fall, the decision to reinstate Pete Rose can only be made by Commissioner Manfred.
Contact the writer: [email protected]