CTE study brings to light football's dark side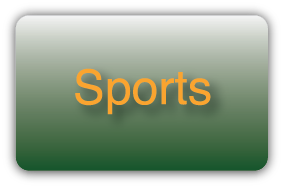 On Sept. 18, a research study conducted by the Department of Veterans Affairs and Boston University concluded that out of almost 100 deceased National Football League (NFL) players, 95 percent tested positive for the degenerative brain disease known as chronic traumatic encephalopathy (CTE), as reported by CBS.
This past fall, the league added to its Hall of Fame its newest inductees, a class that included former San Diego superstar Junior Seau, one of three former players within the last four years to have committed suicide and to have been found to have CTE.
Another one of these players, Dave Duerson, shot himself in the chest and left a suicide note requesting his brain be studied for brain trauma, according to ESPN.
Added to the increased awareness of CTE from this study and the NFL's and helmet companies' increased safety standards is the upcoming major motion picture Concussion, which portrays forensic pathologist Bennet Omalu's fight with the NFL over brain damage research.
The truth is emerging. Football is unsafe.
In today's high pressure culture of players at all levels seeking to make the next SportsCenter Top Ten at any cost, with coaches being pressured by parents to make their sons the next big thing, injuries are often an afterthought. They are to be managed to get players back on the field, not back to health.
The unfolding story of football's peril rings a bell to what boxing faced in the last half century.
Once America's prime-time sport of choice in the era of Ali, Frazier, and Tyson, boxing is seldom seen on broadcast television. Though some analysts contend football's profitability and popularity will keep it from such a fate, no one can be sure.
With players like Wes Welker being advised by another veteran Champ Bailey, both free agents, to quit the league for fear of future injuries to the head, it is clear the players know what is happening now, too.  Chris Borland's sudden retirement at the age of 23, along with other early 49er retirements for various reasons, are further indications of a changing culture.
In a July 1 piece in Sports Illustrated, Brett Favre said of his career injuries,"It really is scary." Favre also mentioned fellow former quarterback Jim McMahon, who said he now often walks around "in a daze" after his five football concussions.
It is time as a society we evaluate how important football, like any other sport, really is to our future. Parents ought to think carefully about allowing their students to play football over other sports with less contact. Although the issue of how much of a student a student-athlete really can be is part of a larger discussion, sports remain an excellent asset to our society.
Maybe football just is not as excellent an asset anymore. Or, maybe with changes, it can be. But, until parents players and others fight harder for more safety protections and regulations, "the shield" known as the NFL has no reason to cut into its profits.
Playing football may not be the sole cause leading to CTE. This most recent study offers more questions than answers: what other sports contribute to CTE, is it related to diet, is age or heredity a factor, among others. But it cannot be ignored.
With shows like Friday Night Lights and the never-ending stream of football practically every night of the week bombarding us, it is easy to forget the darkness under all the lights. But it is there, and it is time the NFL, its lawyers, and its safety committees got the spotlight.
Contact the writer: [email protected]