COMMENTARY: Minnesota Vikings are exactly who we thought they were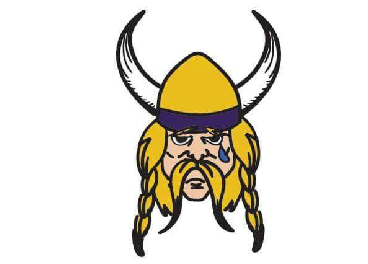 I'm very sad.
Back on Sept. 29, I published this article on why I believed the Minnesota Vikings, my favorite National Football League (NFL) team, were truly back.
Now that they've lost five of the past six games, I'm really starting to doubt myself.
It all began after a convincing 31-13 victory over the Houston Texans in Minnesota on Oct. 9, 2016. The victory moved the Vikings to 5-0, filling fans with a huge sense of hope and giving me that "I told you so" feeling.
The Vikings defense hadn't allowed an opponent to score over 20 points since Week 14 of the 2015 season, until they lost their first game this season 21-10 to the Eagles the week after the Texans game.
Since the Eagles game, the Vikings have allowed at least 20 points every single week. They followed the Philadelphia loss with an embarrassing Monday Night Football loss to the Chicago Bears 20-10, after which came 22-16 and 26-20 losses to the Detroit Lions and Washington Redskins, respectively.
That's four losses in a row. I only cried a little.
An enormous factor in those games was the play of the offensive line. Quarterback Sam Bradford was sacked 16 times in the four-game stretch, per ESPN Stats.
It also didn't help that the team's starting right and left tackle wound up on injured reserve and the starting right guard was out for three of the four games.
In Week 11, the Vikings got back in the win column with a nail-biting 30-24 victory over the disappointingly average Arizona Cardinals.
In the victory, the offense looked average at best. It was the defense that won the game.
Cornerback Xavier Rhodes intercepted a pass, one of two picks for him in the game, and returned it 100 yards for a touchdown and Cordarrelle Patterson returned a Cardinals kickoff 104 yards for a score.
The Vikings defense racked up four sacks as well.
Then, on Thanksgiving, the Vikings faced off against the Lions in Detroit and fell 16-13.
The defense again played well, but the offense killed any chance of winning as Sam Bradford threw a late interception to set up the Lions' game-winning field goal.
After winning their first five games, the Vikings have now lost five of the past six. Injuries to the offensive line, including the loss of their starting center on Thursday, and the injuries at quarterback and running back finally caught up to them. They're back to where everyone expected them to be: mediocrity.
I'm not mad. I'm just disappointed.
Contact the writer: [email protected]