2020 MLB Power Rankings: 20. Milwaukee Brewers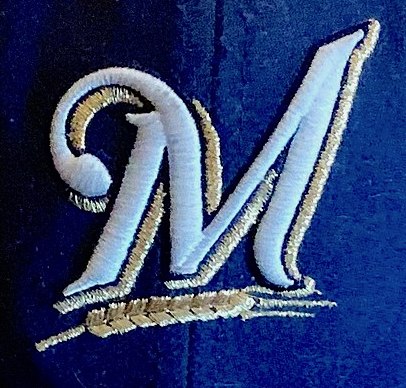 The Milwaukee Brewers are a team that intrigues me and is our first 2019 playoff team, but they only come in at number 20 because of the mess they're in.
The Brewers lineup is very good, highlighted by 2018 National League MVP Christian Yelich, who agreed to a large extension this week according to Ken Rosenthal of The Athletic. Rising star Keston Hiura proved last season that he belongs in the big leagues as he finished last season with a .303 batting average and 19 home runs. Former MVP Ryan Braun will likely now be regulated to bench duty, but his veteran presence should only help this team and the brewers did well replacing Yasmani Grandal by acquiring Omar Narvaez from the Seattle Mariners.
The biggest issue with this team is and always has been pitching. Eric Lauer is a decent pick-up from the San Diego Padres, but they could have gotten him without trading one of their key pieces from this 2019 rotation. They did also get infield prospect Luis Urias from that trade whose potential somewhat makes up for it. They also signed Brett Anderson to a one-year deal but he is far from the top tier starter they need. Other than that, this group of pitchers really isn't good.
Their farm system is even more of a mess as it's ranked the second worst in baseball ahead of only the defending Words Series Champion Washington Nationals according to Bleacher Report. They don't have a single player on MLB Pipeline's top 100 prospects list. For a team that is supposed to be competing, their future looks bleak.
Overall, I think the Brewers are a good team that will only be great if they improve their rotation. There is a lot of work to be done if they want to recover from their devastating loss to the Nationals in the NL Wild Card Game last season.
Top Acquisition – Omar Narvaez
Biggest loss – Yasmani Grandal
MVP – Christian Yelich
Projected Finish – 4th in NL Central
Projected Lineup:
Lorenzo Cain, CF
Keston Hiura, 2B
Christian Yelich, LF
Justin Smoak, 1B
Avisail Garcia, RF
Omar Narvaez, C
Eric Sogard, 3B
Orlando Arcia, SS
Pitcher
Projected Rotation:
Brandon Woodruff
Adrian Houser
Eric Lauer
Brett Anderson
Josh Lindblom
Contact the Writer: [email protected]
Twitter: @B_Murphy_MU