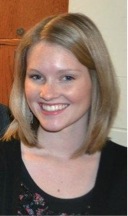 NAME:
Molly Boylan
YEAR:
2013
MAJOR:
English; Journalism (minor)
ABOUT:
My first semester at Marywood I was unsure about what career I wanted to pursue with an English major, that's when I enrolled in a Journalism course. Working for
The Wood Word
has been a great experience and I am really glad to be part of a team that works as hard as ours to produce a quality newspaper. I am the Editor-in-Chief of
The Wood Word.
The most enjoyable aspects of working for the newspaper are the staff, leadership and the hands-on experience.
Molly Boylan, Editor-in-Chief
Jan 30, 2013

Counseling/Student Development Center takes on mental health 24/7, 365

(Story)

Apr 29, 2012

Local agencies work to fight hunger in Northeast PA

(Story/Media)

Apr 18, 2012

Sister Anne had "profound experiences" in Rwanda and Burundi, Africa

(Story)

Apr 18, 2012

Student Spotlight: Erin Salinkas

(Story)

Feb 21, 2012

Student Spotlight: Carrie Rose Frattali

(Story)

Jan 31, 2012

Student Spotlight: Daniel Sputa

(Story)

Dec 06, 2011

Community shines a light on lung cancer

(Story/Media)

Dec 06, 2011

Student Spotlight: Coty Soltus

(Story)

Oct 23, 2011

Student Spotlight

(Story)

Sep 25, 2011

Empowering her sisters

(Story)