SAC hosts SAC-tacular Spookfest
Student Activities Crew (SAC) presented the SAC-tacular Spookfest last Monday to celebrate Halloween and the end of the fall season.
From 12 p.m. to 4 p.m., students gathered in the Art Field for various activities offered throughout the afternoon. These included stations for miniature pumpkin painting, zombie makeovers and a pottery demonstration given by a student in the art department.
Additionally, students had the opportunity to bounce through an inflatable obstacle course and ride on a mechanical wizard broom, similar to a mechanical bull.
"We kind of threw this together just because we thought it should be something fun," said Madison Harm, a sophomore business management major and SAC member. "We always like these events where you could just walk in and do a few things before class, or stop by whenever you have time."
SAC also provided a refreshment area with candy, donuts, hot apple cider and hot chocolate, as well as a station for dipping and customizing caramel apples.
"I think it's really good and fun," said Salma Ahmed, a sophomore nutrition and dietetics major. "SAC worked hard to put on something for us. I liked the pumpkin painting and I liked the caramel apples… and the hot chocolate."
With rain affecting recent events like Marywood Madness and the Human v. Zombie Chase, SAC members were relieved that the weather held up for the Spookfest.
"It was raining when we were setting up, so we were all kind of upset and really afraid it was going to rain during this one too. We were glad that when we pulled it together, it didn't rain," said Harm.
In addition to the Spookfest, SAC hosted a Halloween costume contest on their Facebook page. Students submitted photos for the scariest, most creative and funniest costumes, as well as the best pop culture and best couple's costumes. The student with the photo that received the most "likes" in each category received a $100 cash prize.
Freshman music education major Theresa Staerker attended the event and enjoyed the togetherness it provided.
"I think it's great that the student body really comes together for events at Marywood and we all just kind of have fun," she said. "We laugh, get to chill with other people and meet new friends, so it's very cool."
Kaitlin Korgeski and Aaron Riley contributed to this article.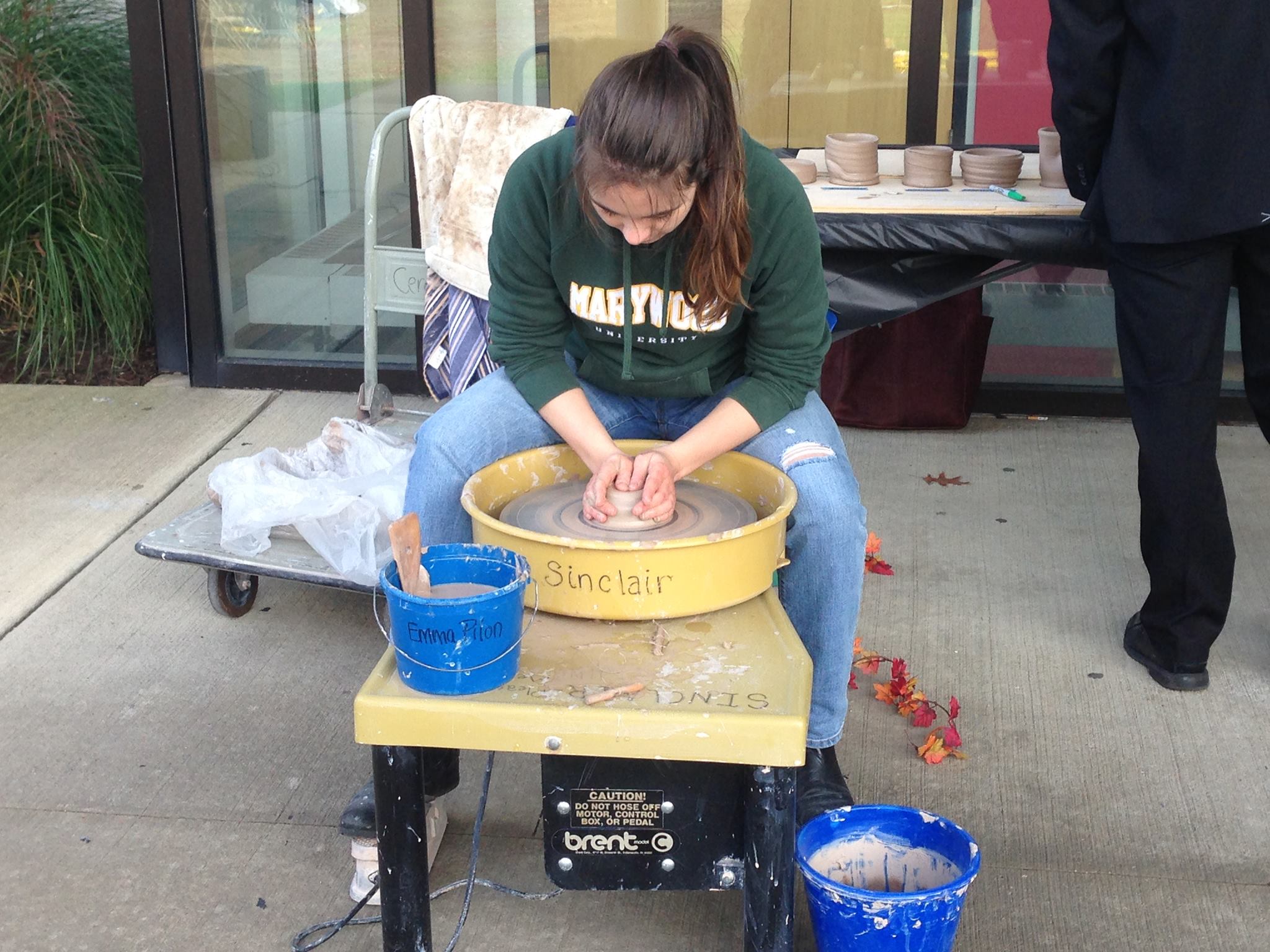 Contact the writer: [email protected]