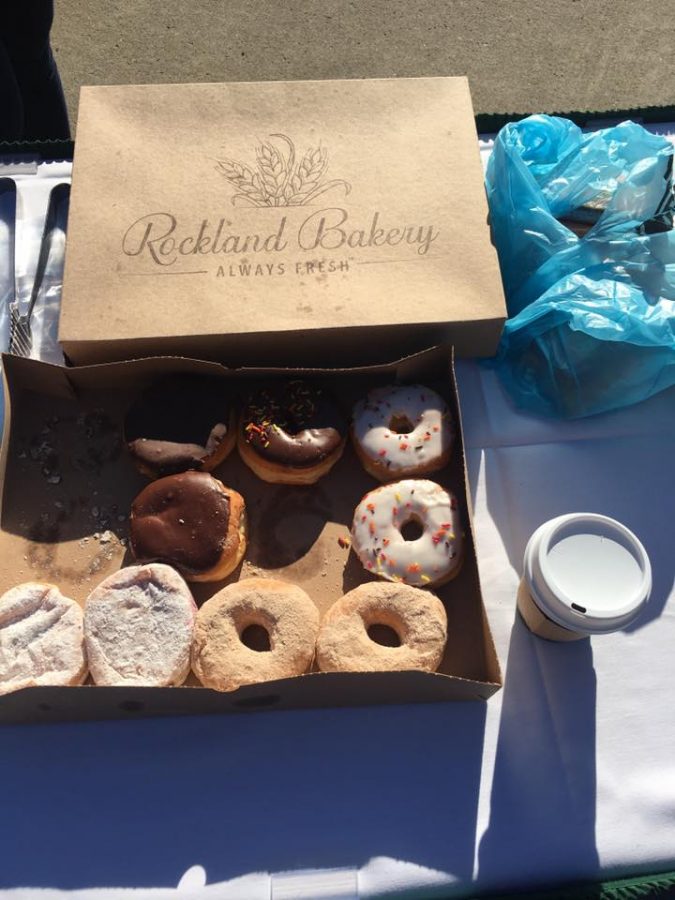 Amanda Duncklee
It is that time of year when the Commuter Appreciation Week returns to Marywood University.
According to Interim Director of Student Activities Kimberly Coleman, Commuter Week has been going on for more than two years and takes place every semester.
As of Monday, the week has started with a Drive-Thru Breakfast held outside of the Center for Athletics and Wellness.
Nina Bonavoglia, a freshman pre-physician assistant major and commuter who attended this event, said, "I thought it was good just to get something in the morning real quick and have it available."
She is not the only student who had good things to say about Monday's event.
"It shows how Marywood is willing to give back to the commuters for coming every day and really just using their own time to travel," said Jamil Islam, a freshman pre-med major and commuter who also attended the event Monday.
Advertising for these events and many other events from the Commuter Committee are just the same as advertising for any other event on campus. Both Bonavoglia and Islam learned about this event through emails and the Marywood Commuter's Facebook Group.
For Tuesday, there was the Chance Room held in the Learning Commons Room 202 from 3-5 p.m. Students tried their luck at getting one of 100 different prizes, some big and others small. The large prizes included Beats headphones and an Amazon Fire, while the smaller prizes featured a gift card and candy.
On Wednesday, there was Free Soup in a Bread Bowl, where students could get one of three different soup flavors.
Thursday had Microwave your own Lava Brownie with free mug giveaways in the Commuter Lounge in Nazareth.
On Friday, the week closes out with a week-long scavenger hunt. Participants will have to collect clues to win a $100 gift card.
Contact the writer: [email protected]