Marywood art therapy students make First Friday debut
Marywood's art therapy program left its mark on Scranton's popular monthly event First Friday by holding a pop-up exhibition.
The exhibit, titled "Forward Toward Growth," was the first time the program had been represented at the event.
First Friday Scranton is a free art walk in downtown Scranton that gives artists the opportunity to showcase their work and also serves as a means of revival through art for the downtown area.
The exhibit featured many different forms of art, from traditional paintings and jewelry to live music from Marywood's student a cappella group the Nomadic Chromatics and students from the art therapy program.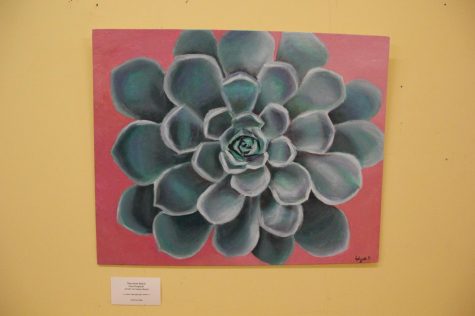 One music therapy student in attendance was sophomore Trevor Sablan, who played some songs on the acoustic guitar. Sablan said he believes that the exhibit helps spread awareness about the importance of the arts.
"What [the exhibit] means is it's to give the community a true understanding of how much more meaningful art and music is," said Sablan. "We take a lot of things for granted nowadays and what it means for me to be here is to show people that sometimes there's much more to art and music than people believe there is."
The Marywood University Student Art Therapy Association (MUSATA) put a lot of the legwork into making the exhibit a reality.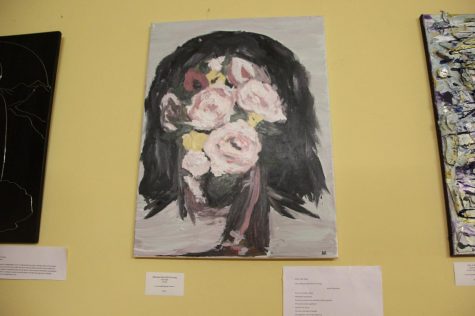 MUSATA President and Graduate Art Therapy Student Jenna Edmonds expressed how proud the group is of the event and what the future holds for the event going forward.
"We put in a lot of work the past couple of weeks to put this together, so just being here and seeing everybody enjoying it, it really does mean a lot to [us]," said Edmonds. "I'm so ecstatic. I can't wait to put up the show next month."
Edmonds also said she believes holding the exhibit was a good way to spread awareness about what art therapy actually is.
"I think this show reflects the field as a whole. It's not quite art and it's not quite psychology. We have bits and pieces of each," said Edmonds.
Although their attendance at next month's First Friday event is not yet confirmed, MUSATA is hopeful that they will be invited back to display more art on Friday, Dec. 7.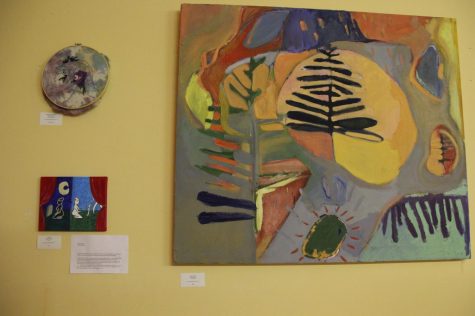 Contact the writer: [email protected]
Twitter: @JKucharskiTWW