Family fun: a glimpse of what's happening at Family Weekend
From Sept. 20 to 22, students at Marywood University will have the chance to give their families a slice of campus life.
The annual Family Weekend is taking place this weekend and students are encouraged bring their families to campus to partake in activities planned by the Student Activities and Leadership Development Office. Students will be able to show their families around while families will be able to experience the culture that their child experiences every day.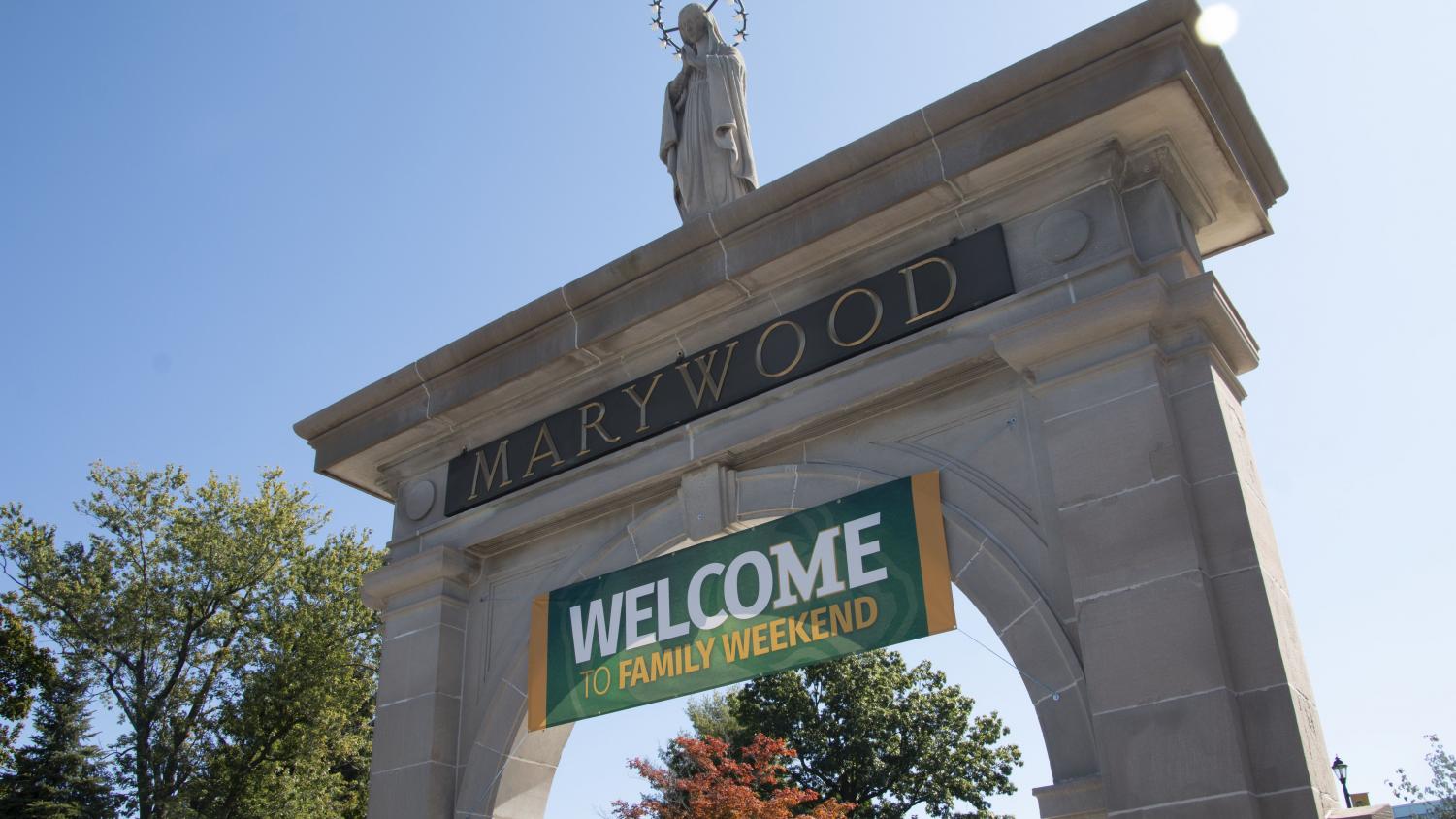 The weekend kicks off at 8 p.m. on Friday night in the Latour Conference Room in the Nazareth Student Center with bingo. Family members and students are welcome to attend to try and win some great prizes. Some of these prizes include a television, an air fryer, a Google Home Hub, a luggage set, a Yeti family with 4 Yetis, gift cards, gift baskets, an Atari and a Sega gaming system.
Interim Student Activities Coordinator Haleigh Zurek said she's most looking forward to bingo and the prizes, "We tried to make [the prizes] more family-oriented. We tried to make sure there was something for everybody. I'm really excited for them," said Zurek.
While bingo is a real crowd pleaser, Saturday is when the real fun will begin. From 11 a.m. until 3 p.m., a carnival will take place at the Michael and Gwen Calabro Delfino '47 Amphitheatre. According to Interim Student Activities Director Michael Kalage, there will be a mobile zipline that will take students across the Amphitheatre, a rock wall and lots of free food.
There will also be pumpkin and face painting, carnival games, a balloon-twisting stilt walker, inflatables and live music from local band "Black Tie Stereo" from 12 p.m. to 2 p.m.
Saturday evening from 8 p.m. to 9 p.m., magician, escape artist and comedian Daniel Martin will perform in the Latour Room. His act has been featured on national networks such as NBC, CBS, WGN, VH1 and Discovery, and he has become a highly sought-after performer as a result. Campus Activities Magazine voted him "Best Live Performer," "Entertainer of the Year," and was recognized as the "single highest/best touring act in the country."
To top off Saturday night, there will be the Green and Gold Bonfire in the Art Field from 9:15 p.m. to 10:30 p.m.
Zurek said she was enthusiastic about this year's bonfire because of the changes that are taking place this year.
"The bonfire is going to be really nice because we'll have s'mores there. We get to do that in the Amphitheatre now instead of in the McGowan Parking Lot, so the location is a lot more central," said Zurek.
Zurek also recommended students and their families check out the carnival.
"There's a lot going on, and there's a lot of things that we don't typically have here. I think it would be really nice to go and do that kind of thing with your family and show them what our carnivals are usually like when we have them for other events. There's something for everyone there," said Zurek.
Family Weekend wraps up on Sunday. Students are encouraged to bring their families for brunch at the Nazareth Dining Hall. Sr. Mary Persico, IHM, Ed.D will also be hosting a fireside chat with families in the Fireplace Lounge at Nazareth Student Center, where she will field questions from students and parents. According to Zurek, families will be able to discuss school, their enrolled student or Persico's opinions about Marywood.
There will also be a myriad of sporting events taking place over the weekend. On Saturday and Sunday, a women's tennis match, men's soccer match, men's and women's rugby matches and a field hockey match will occur and on Sunday the women's volleyball team will have two matches. The Marywood Dance Team will also be performing Saturday at 3 p.m. in the Latour Room.
A Family Weekend guide can also be found using the Marywood app by tapping on the "calendars" resource and opening the "Find a Guide" section. From there, a Family Weekend guide will be available to add.
Contact the writer: [email protected]