Wellness 1-2-3 program promotes healthy living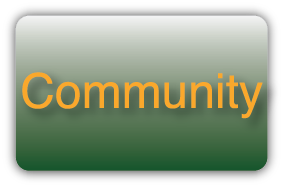 Marywood wants its employees to be well. That's why for the past two years they've been offering incentives to help employees make healthy lifestyle choices.
Wellness 1-2-3 is a program focused on healthy living that is offered to full-time employees, including faculty, staff, and administrators. This is the second year for the program and, according to Patricia Dunleavy, associate vice president for Human Resources and administrator of Wellness 1-2-3, about 300 employees are expected to complete the program this year.
Wellness 1-2-3's mission focuses on empowering employees by giving them information that they can use to make better choices for their own health according to Dunleavy.
"For me, the wellness program is about giving employees tools to make good choices for their personal well-being and in doing that, helping all of us control future health care cost increases – empowerment on many levels," said Dunleavy.
Employees must complete an online profile and health assessment, complete an online wellness workshop based off of the employee's personal assessment, and have basic bio-metrics measured such as blood pressure, cholesterol levels, height and weight by May 5.
To complete the bio-metrics portion, employees can visit Kathleen Uhranowsky, human physiology lab manager and clinical research coordinator, who conducts the screenings. They may also visit their physician for a wellness visit. In return, employees will receive a discount on health care premiums for 2015-16.
"I think that preventative healthcare is coming to the forefront as a necessity in our health care system because of rising costs," said Uhranowsky. "I think that if people can take action to prevent the need to go on medication to control their blood sugar or blood pressure then that is better in more ways than one."
In addition to the Wellness 1-2-3, employees can utilize programs on wellness topics and have access to Health Advocate, an online resource for employees.
The Human Resources office does not obtain personal health information in relation to Wellness 1-2-3. For more information visit http://www.marywood.edu/wellness/